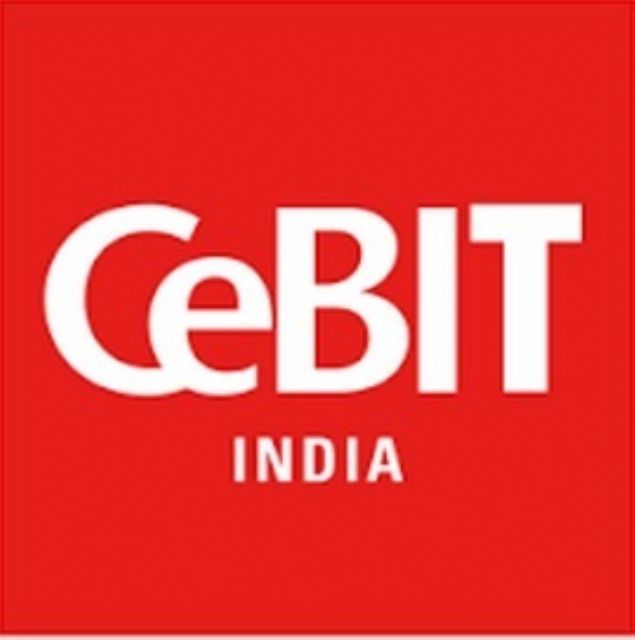 The logo of CeBIT India, a trade show inaugurated by Deutsche Messe in 2014 that proved to be a success.
CeBIT India 2015, a three-day trade fair organized annually by the Germany-based Deutsche Messe for the global ICT (information and communication technology) industry in India's Bangalore, is scheduled to open October 29 at Bangalore International Exhibition Centre and expected to achieve bigger success after its inauguration in 2014, given India's promising software industry and relatively robust economic development, as well as a large number of world's ICT heavyweights to be present at the venue.
The organizer reports that CeBIT India 2014 hosted 418 exhibitors from 14  countries with an estimated 125 product launches, and drew over 9,000 buyers from all over the world, including 2,500 VIP delegates, hence having received impressive reviews from global media. Besides, over 50 percent of the buyers at the event regarded the show as the only option for them to develop the Indian market, says the organizer.
Such resounding success is attributable to India's sound economic achievement and ample growth potential amid a promising future under the newly-elected Modi, reports of Uber's planned investment in the nation, and a smartphone manufacturing project invested by Hong Hai of Taiwan.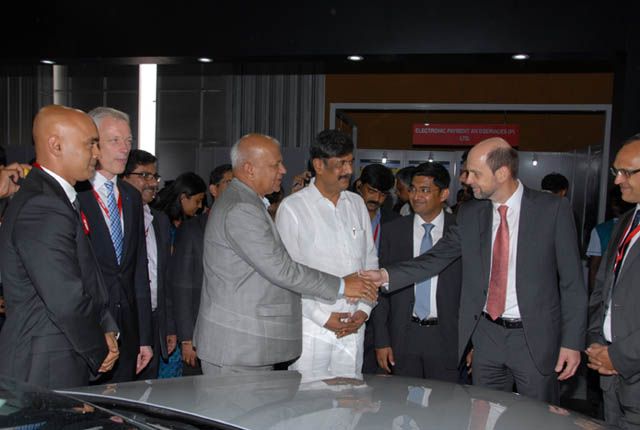 CeBIT India 2014 attracts over 9,000 global buyers.
According to the World Bank, India'sGDP is estimated to have exceeded US$2 trillion in 2014 for a 7.4 percent growth over 2013 to make the country among the world's biggest 10 economies. The encouraging results have given market observers, economists and local media, such as
The Times of India
, good reason to believe that the country's GDP will reach US$3 trillion within seven years, especially with the recent upheavals in China's stock market to show a sign of the country's unstable economy to drive foreign investors to put heavier emphasis on the Indian market despite its still backward infrastructure nationwide and low GDP per capita of only about US$1,600.
Among heavyweight foreign investors optimistic about growth potential of the Indian market, with its large, steadily growing population which is predicted by the United Nations to reach 1.4 billion by 2022 to slightly outstrip China's, Taiwan-based Hon Hai Group, recognized as the world's largest EMS (electronic manufacturing service) provider by size, for example, has plans to set up 10-12 manufacturing bases in the country by 2020, reportedly to prepare partly for contract production of LTE (Long Term Evolution)-enabled smartphones for the country's largest telecom service provider, Airtel.
Another factor sustaining CeBIT India's aggressive development into one of the world's largest ICT exhibitions is the country's globally influential ICT industry. While India has been recognized as the biggest contract developer of software for global tech giants in Silicon Valley, output value of its ICT industry, Deutsche Messe stresses, is expected to hit US$550 billion by 2025, thanks to the Indian government's focused effort on nurturing the industry through various projects, including "Make in India" and "Digital India," both of which have been implemented since the first half of 2015 and are likely to pump more momentum into the local ICT industry and market.
Also notable is that India's domestic industries of telecom services, software, automotive, motorcycle, etc. also gain significant steam from the country's plentiful manpower, coupled with local consumers' increasingly strong purchasing power, which also contributes to CeBIT India's growing influence.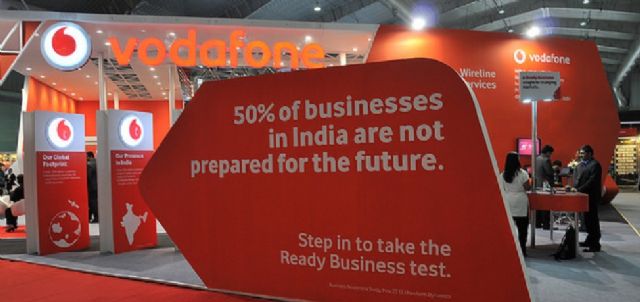 Globally known firms attend the show last year.
This year's CeBIT India, with the theme "CeBIT Global Conferences 2015 - D!Conomy (The Digital Economy)," will provide a wide spectrum of ICT-related exhibits categorized into Enterprise Mobility, Cloud Computing, Big Data Analytics, Internet of Things, Social Business and Security.
After their first attendance at the show last year, world's major ICT firms, including Intel, IBM, Sandisk, Vodafone and many others, are expected to return this year.
Furthermore, this year's CeBIT India will also feature an impressive lineup of international and local keynote speakers to address different issues, including the
Future of Work, The 4G-enabled Enterprise, Transformation Leaders, Digital Banking and Cyber Security
, during the CeBIT Global Conferences 2015.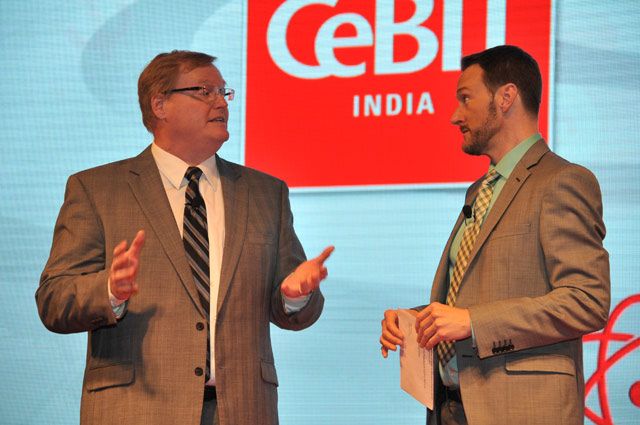 CeBIT Global Conference 2014's lineup of keynote speakers from globally known ICT firms shed light on market trends.