Amid ample reports of the vigorous, promising development of Internet of Things (IoT), various global market research institutes forecast that by 2020 around a total of 25 billion to 50 billion IoT terminal devices worldwide will be in use, while the year 2016 is expected to be the time for the global IoT market to take off.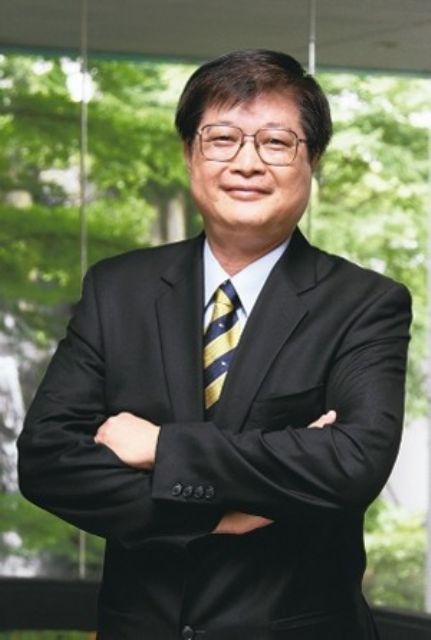 Shih Mu-piao, president of Chunghwa Telecom of Taiwan.
Shih Mu-Piao, president of Chunghwa Telecom Co., Ltd. (CHT), reportedly the largest telecom carrier in Taiwan, recently said that the cellphone is a device whose core purpose being to serve people, so there have been already 7.4 billion cellphones shipped worldwide, which is incredible compared to the global population of more than 7.0 billion. In the next stage of information and communication technology, he added, the goal to "connect all things" has been set, and the base will be extended to things, vehicles, or event your pets.
The International Telecommunications Union (ITU) recently predicted that there will be some 25 billion devices online by 2020 as the IoT revolution takes off. The organization, a department within the United Nations (UN) responsible for promoting, developing and deploying telecom infrastructures, said the growth of technologies like machine-to-machine (M2M) communications would be the primary driver of this growth.
By 2020, the ITU said, the number of connected devices may potentially outnumber connected people by six to one, to transform people's concept of the internet, and society, forever. As well as 25 billion devices, the ITU also predicted in a report that there will be some 10 billion mobile broadband connections as the developing world uses smartphones and tablets as their primary means of internet connection.
Shih explained that the IoT can be divided into four major layers: sensing, networking, platform, and application. Data is collected through all types of terminals and stored in the cloud, which then gives orders to terminals through analysis. All this, the president added, forms the foundation for the future development of Big Data, Industry 4.0, Smart City, autonomous vehicles, among others.
The decreasing size, weight and power consumption of smartphones, wearable devices and all types of sensors are also fueling the momentum for the IoT's liftoff in 2016, Shih said. Meanwhile, many sectors are expected to undergo vigorous development starting this year, he added, including telematics, Smart Home, tele-healthcare, Smart City etc.
A telecom company specializes in linking all types of terminals with networks while constructing a cloud platform, Shih noted, and CHT has strong advantages in mobile network, fixed fiber broadband, and WiFi, which together make the company the best partner for various regional governments in Taiwan to build Smart City infrastructure. So far, the president said, CHT has signed Smart City construction contracts with 15 local governments.
By leveraging its established networks throughout Taiwan, CHT, in fact, has transformed from a traditional telecom company into an information and communication technology (ICT) service provider that has been aggressively developing various types of IoT applications, including the island-wide Smart Bus information system, cloud-based vehicle tracking and identification system, Smart Home system etc.
CHT's Smart Bus solution is the dominant, dynamic public-bus information system adopted by governments throughout Taiwan. The system covers 1,200 bus routes, links about 6,000 buses, and monitors about 100,000 bus stations, keeping riders informed immediately of all the routes, current locations and status etc. of buses through handheld smart devices. In addition, all the "smart buses" are equipped with control boxes, GPS transmitters and receivers, network cameras, and telematics systems, providing bus drivers and the control center all the vehicle safety information such as routes, alerts from tire pressure monitoring systems (TPMS), lane departure warning system (LDWS), front collision warning system (FCWS); as well as recording or monitoring driver status for fatigue, intoxication etc.
With an eye on the business opportunities in the telematics sector, CHT recently tied up with Hotai Motor Co. Ltd., Taiwanese agent of Toyota and Lexus, to launch onboard infotainment, GPS navigation, telematics solutions for the automotive aftermarket.