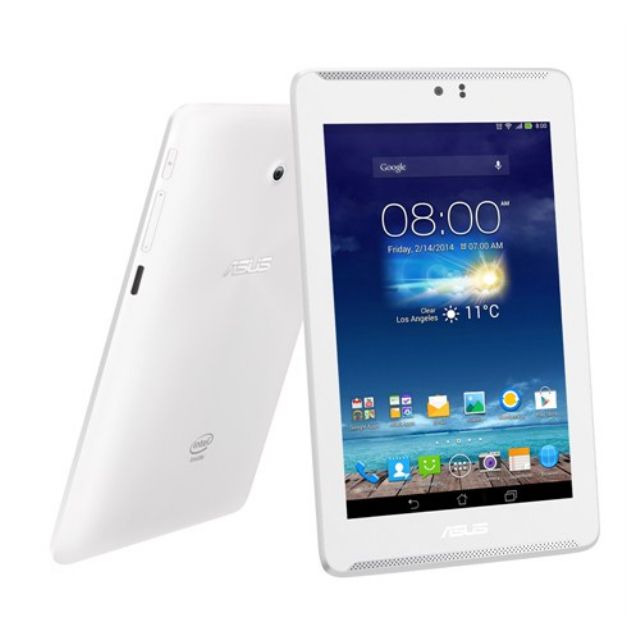 The worldwide tablet market declined 7.0% YoY in the second quarter of 2015 with shipments totaling 44.7 million units, IDC said. (photo from Asus)
The worldwide tablet market declined 7.0 percent year-over-year (YoY) in the second quarter of 2015 with shipments totaling 44.7 million units, according to preliminary data from the International Data Corporation (IDC). Marked by little hardware innovation and limited vendor portfolio updates, the market also declined 3.9 percent compared to the first quarter of 2015, or quarter-on-quarter (QoQ).
"Beyond the decline, we're seeing a profound shift in the vendor landscape as the top two vendors, Apple and Samsung, lose share in the overall market," said Jean Philippe Bouchard, IDC Research Director for Tablets. "In the first quarter of the year, Apple and Samsung accounted for 45 percent of the market and this quarter, with the growth of vendors like LG, Huawei, and E FUN, their combined share dropped to 41 percent. Each of the growing vendors managed to address available pockets of growth in the market; connected tablets for LG and Huawei, larger tablets and 2-in-1s in the right price bands for E FUN. This trend is also something we see on a wider scale with the top-5 vendors accounting for 54 percent of the market, down from 58 percent last quarter. It is worth mentioning that Huawei enters the top-5 ranking for the first time, while E FUN has re-entered the top-10 after more than a year, further indicating that the vendor landscape is indeed evolving."
Despite a continued decline in shipments for its iPad product line, Apple maintained its lead in the worldwide tablet market, shipping 10.9 million units in the second quarter. Samsung held its No. 2 position in the market with 7.6 million units shipped and 17.0 percent market share in the second quarter. Lenovo maintained its third position with 2.5 million units and 5.7 percent share of the market. LG and Huawei ended the quarter in fourth place, rounding out the top-5 by leaving Taiwanese player Asus out the list, with each shipping 1.6 million devices. IDC said that the share outside the top-5 list continued to outgrow the market, representing 46 percent of total tablet shipments in the period.
Top-5 Worldwide Tablet Vendors (Preliminary Results for Q2, 2015)
Unit: million

Vendor

2Q15 Unit Shipments

2Q15 Market Share

2Q14 Unit Shipments

2Q14 Market Share

Year-Over-Year Growth

1. Apple

10.9

24.5%

13.3

27.7%

-17.9%

2. Samsung

7.6

17.0%

8.6

18.0%

-12.0%

3. Lenovo

2.5

5.7%

2.4

4.9%

6.8%

4. Huawei*

1.6

3.7%

0.8

1.7%

103.6%

4. LG Electronics*

1.6

3.6%

0.5

1.0%

246.4%

Others

20.4

45.6%

22.4

46.7%

-9.3%

Total
44.7
100.0%
48.0
100.0%
-7.0%
Source: IDC Worldwide Quarterly Tablet Tracker, July 29, 2015

"Longer life cycles, increased competition from other categories such as larger smartphones, combined with the fact that end users can install the latest operating systems on their older tablets has stifled the initial enthusiasm for these devices in the consumer market," said Jitesh Ubrani, Senior Research Analyst, Worldwide Mobile Device Trackers. "But with newer form factors like 2-in-1s, and added productivity-enabling features like those highlighted in iOS9, vendors should be able to bring new vitality to a market that has lost its momentum."