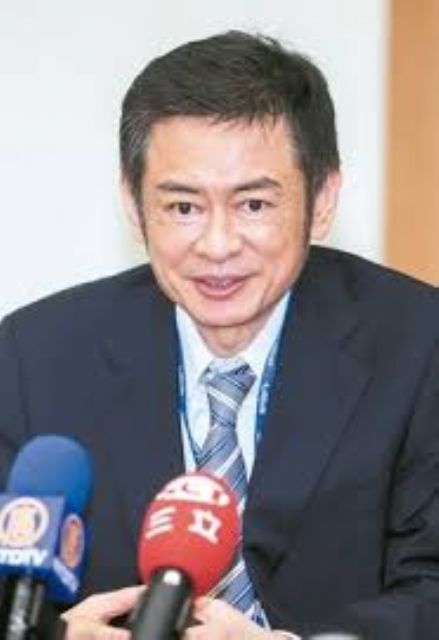 Largan CEO E.L. Lin (photo courtesy of UDN.com)
Largan Precision Co., Ltd., reportedly the world's No.1 supplier of optical lenses used in Apple and non-Apple mobile computing devices, has announced a change to its sales forecast for August to "flat" from the previously projected "better than in July," a rare downward revision in the company's history.
The company, the most profitable publicly held company in Taiwan whose share price has led for some time at about US$96 apiece, had revenue of NT$5.25 billion (US$169.51 million) in July, increasing at a slower-than-expected rate of 3 percent from the previous month albeit hitting fresh all-time high so far this year.
Industry executives point out that the downward cut has further fueled uncertainty about the market for new Apple devices.
Largan has refused to divulge specifics regarding any individual customer, simply saying that its customers are still steadily purchasing optical lenses for their new products. Nevertheless, the company still has lower its sales forecast for August based on the growing volatility of the market and its customers planning to slow purchases, and perhaps due to the recent correction in the share price of Apple.
Industry executives originally expected the company's revenue for July to rise at least 10 percent from June due to strong Apple purchase of the company's lenses. In June the company's revenue picked up 15.6 percent from a month earlier, to NT$5 billion (US$161.29 million).
The lens maker's July revenue growth beat market expectations, with revenue soaring 49 percent from the same month of last year.
In the Jan.-July period, the company had total revenue of NT$29.59 billion (US$954.77 million), spiking 45 percent year on year.
Industry executives fear that increased shipment of the low-margin handset camera modules driven by voice coil motor (VCM) will pull down the company's gross margin rate this quarter. Its gross margin has climbed since early this year, to the highest of 57.7 percent in four consecutive quarters in the second quarter.
Largan Chief Executive Officer (CEO) E.L. Lin concedes that there are many uncertainties that will affect the company's gross margin this quarter, such as foreign exchange rate, revenue, and yield rate.
However, he stands firm on the company's forecast that sales in the second half will outdo that in the first half.
Industry executives point out that in the past two years the company's quarterly revenue and earnings both hit all time highs on annual basis in the fourth quarter thanks to busy shipments of products for Apple's new products.
In spite of the forecast of flat revenue in August, many foreign institutional investors are quite optimistic about the company's revenue for September.
Deutsche Securities Asia Ltd., for example, feels the company's revenue for the third quarter should top market expectations based on historical September revenues usually growing double-digit rate month-over-month in the past few years due to strong shipments to Apple.
Furthermore, many of the company's customers in mainland China will roll out several flagship Android smart phones this quarter that call for the high-end 2,000 mega pixel lenses, which are priced at a 10-20 percent premium to that of the 1300 mega pixel lenses.