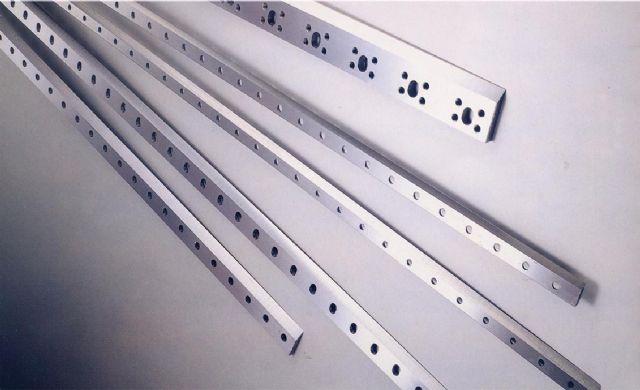 Samples of Jeng Feng's NC cutters
Founded around 20 years ago in Taiwan, Jeng Feng Cutter Manufacture Industry Co., Ltd. makes cutters mostly for machine tools, paper-processing machines, copper foil-cutting machines, steel sheet-cutting machines, and plastics-processing machines.
The company's cutters mainly consist of slotter, NC cutter, cutter, circular knife, slitter blade, and circular knife slitter categories.
These cutters include the ones for machine tools, such as computer numerical control (CNC) lathes, NCN milling machines, surface grinders, circular grinders, gantry-type milling machines. The company ships this category of cutters mainly to mainland China, Thailand, the Philippines, Singapore, Malaysia, Ukraine, and several northeastern Asian nations.
The company's cutters for paper-processing machines are used to cut corrugated cardboard boxes, cases and cartons, as well as paper.
Its circular knives and slitter blades are mostly used to cut copper foil. Its plastics-processing cutters include plastic-crusher cutters, slitting cutters, and bottom-sealing cutters. For steel sheet-cutting machines, the company offers slitting cutters.
Jeng Feng makes all of its cutters out of high-performance steel imported from industrially advanced countries and with high-end processing machines at its 6,600-square-meter factory in central Taiwan, where it adopts stringent production management and offers efficient after-sale grinding service.
In consideration of brisk demand for precision machines in China, Jeng Feng has contracted the Soochow Longfeng Trade Co., Ltd. of Jiangsu Province as its exclusive agent for five years there, with the agency agreement stipulating yearly sales of at least NT$30 million (US$937,500) of cutters in the mainland.
To further sharpen its competitiveness, the company has invested up to NT$10 million (US$312,500) in a new gantry-type milling machine and a new grinding machine capable of processing cutters of one meter in diameter. With the new equipment, the company introduced a new slitter last year, which features a lifespan double that of its predecessors.
Over the past two decades or so, the company has built solid technical capacity by efficiently using its precision manufacturing equipment, adopting stringent quality inspection and scientific management, and hiring well-trained R&D specialists.
Thanks to the above measures, the company has been able to develop innovative products in tune with global demand as well as customers' special requirements.
Before delivering products, the company makes full inspection of each single unit to make sure all are defect-free and arrange the shipments to minimize freight volume in a shipping container as much as feasible in order to minimize customers' cost.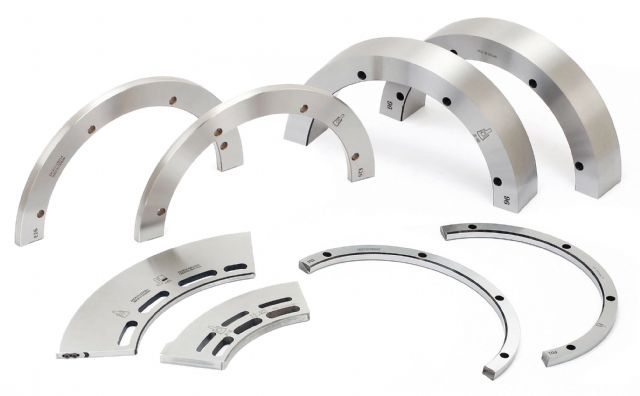 Various slotters are among Jeng Feng's product lineups.
Jeng Feng Cutter Manufacture Industry Co., Ltd.
No.6-11,Shen Ching RD.,Tung Shan Li,Chingshui Dist.,Taichung City, Taiwan;
Tel: 886-4-2620-1966;
Fax: 886-4-2620-1956:
E-mail: jengfeng.chu@gmail.com;
Website: www.jengfeng.com.tw, www.cens.com/jeng-feng