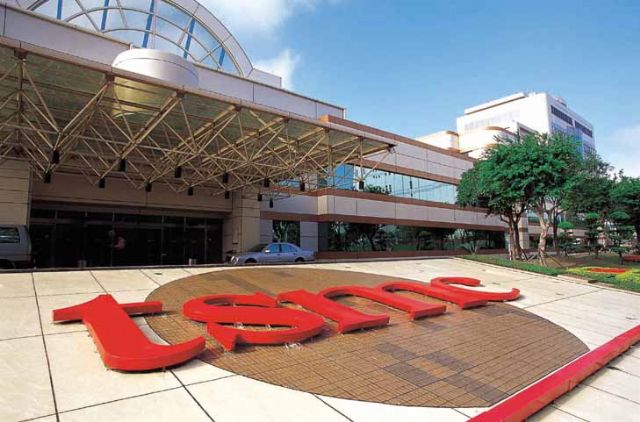 TSMC reports strong sales in July.
Both Taiwan Semiconductor Manufacturing Co. (TSMC) and United Microelectronic Corp. (UMC) had strong sales in July, with TSMC's consolidated revenue soaring 35 percent from the previous month to another high of NT$80.95 billion (US$2.52 billion) and UMC's consolidated revenue rising 5.3 percent month on month to NT$12.70 billion (US$369.96 million).
TSMC attributes the strong sales mostly to brisk demand for its advanced process foundry technologies from Apple with its A9 processor contract and MediaTek Inc. with its Helio processor contract. The company is recognized as the world's No.1 pure silicon foundry.
The No.2 player UMC ascribes the sale increase mostly to strong demand for its eight-inch wafer foundry.
TSMC's July revenue represents a 24.7 percent growth from the same month of last year, topping market expectations. Throughout the first seven months, the company had total revenue of NT$508.42 billion (US$15.88 billion) on consolidated basis, up 28.3 percent year on year.
The company maintains its revenue target for this quarter at NT$207-210 billion (US$6.46-6.56 billion), up only one to two percent quarter on quarter. Based on the target, industry executives estimate the company's revenue to slip to NT$63.0 billion (US$1.98 billion) or NT$64.5 billion (US$2.01 billion) for August and September.
TSMC executives blame the slower growth mostly on ongoing de-stocking throughout the semiconductor supply chain and product changeover at some customers plus increasing uncertainty about macro economic conditions.
Nevertheless, they are confident that the company's sales in the second half will outperform that in the first half in consideration of climbing foundry demand from automotive electronics and industrial electronics sectors. In addition, new iPhones and new Android-based smartphones are scheduled to hit the market, driving up demand for foundry service from chip vendors developing chips for these phones.
UMC's July revenue represents a 10.1 percent increase from the same month of last year. The company is cautious about its business in the third quarter, expecting its silicon-wafer shipments to pare down approximately five percent from the previous quarter and its average selling price to slip around 3 percent quarter on quarter. 
TSMC's July '15 Revenue Result
(Unit: NT$1 million)
Period

July 2015

June
2015

M-o-M Change (%)

July 2014

Y-o-Y
Change (%)

Jan.-July 2015

Jan.-July 2014

Y-o-Y
Change (%)

Net Revenue

80,953

59,955

35.0

64,925

24.7

508,427

396,161

28.3

Source: TSMC