TRU-BRITE Machinery Co., Ltd. is one of Taiwan's leading manufacturers of a variety of rewinding machines.

Ever since founded many decades ago, the firm has been dedicated to developing superlative performance standards for its rewinding machines by paying much attention to all production processes in-house, from design and manufacturing to function tests, hence accumulating exceptional experience in the forte, which enables it to satisfy customers with high-performance machines with truly needed functionality. Due to its long-term technological development, the company has seen consistent sales growth over the past few years.

The company's major product lines is composed of auto shrink film packaging machine, six-shafts type auto aluminum foil/cling film rewinder, three-shafts type auto stretch film rewinder, four-shafts type auto cling film rewinder, single-shaft type auto aluminum foil/cling film rewinder, semi-auto adjustable aluminum foil/cling film rewinder, and semi-auto cling film rewinder. 

Among its hot-sellers, the AH-6S Six-shaft type Automatic Aluminum Foil/Cling Film Rewinder coupled with Automatic Shrinking Film Packaging Machine can turn out 20 rolls of 10-meter aluminum foils and PE or PVC films a minute, and glue or tape the rolls without turning off, with the tolerance for foil and film length minimized to only plus and minus 10mm, so as to effectively enhance productivity and ensure customers considerable savings and profits.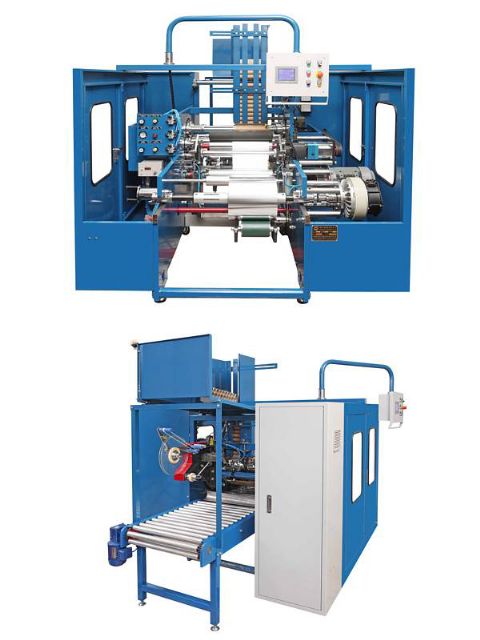 Tru-Brite's AH-6S six-shaft type automatic foil and cling film rewinder
TRU-BRITE Machinery Co., Ltd.
Tel: 886-2-2287-8648; 886-2-2280-3698 
Fax: 886-2-2287-6051 
E-mail: tru.brite@msa.hinet.net 
Website: www.tru-brite.com.tw