Autogrip Machinery Co., Ltd. builds power chucks and rotary cylinders for processing high-precision products.

Autogrip, operating a 43,200-square-foot plant in central Taiwan, supplies innovative products developed by its in-house R&D department.

Meeting international standards such as SGS ISO9001 and CE safety mark, this maker promotes its own Autogrip brand that is widely associated with excellent rigidity and precision.

Over the past few years, the company has expanded its line to include rotary joints and cutting fluid valves, facing heads, and synchronous clamps, all of which can be divided into six categories: power chucks, rotary cylinders, synchronous clamps, facing heads, rotary valves/rotary joints, and standard jaws.

The company achieves high product precision, quality and durability by adopting exactingly efficient tools including CNC lathes, grinding machines, machining centers, rotary cylinder testing instruments, and pressure testing machines.

Autogrip's three-jaw through-hole power chuck has extra-rigid construction and high clamping accuracy, with a rotary cylinder equipped with a built-in check valve to prevent abruptly declining internal pressure. Its extra-large chuck is available in 50-inch diameter.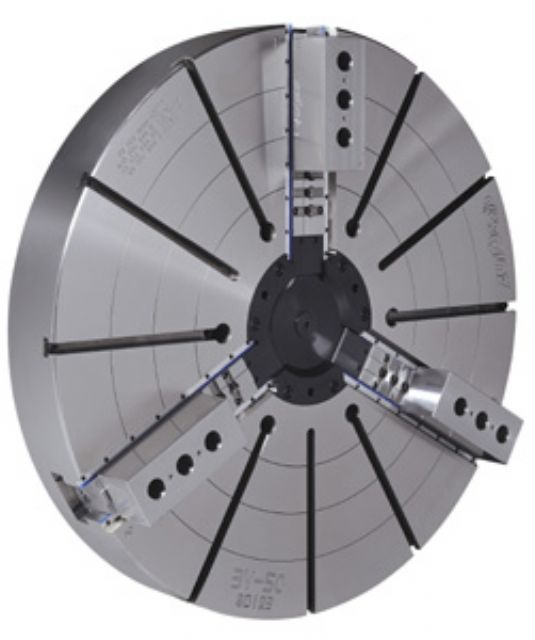 A typical Autogrip chuck.
Autogrip Machinery Co., Ltd.
Tel: 886-4-822-8719
Fax: 886-4-823-5719
E-mail: sales@autogrip.com.tw
Website: www.autogrip.com.tw