Founded in 1985, Sencar Machinery Co., Ltd. is a globally prestigious manufacturer of extrusion lines in Taiwan, supplying not just individual units, but turnkey equipment for PP/PE woven bag production, mostly under its "Sencar" brand globally.

The company's product lineup encompasses PP/HDPE flat-yarn making machines for woven and cement bags, circular looms (four, six and eight shuttles), tandem-extrusion laminators, automatic woven-bag cutting, sewing and printing machines, PP/LDPE/EVA extrusion, lamination and coating machines, two-layer and three-layer bubble-sheet-making machines, film-blowing machines, and sealing and cutting machines.

The firm's machines are generally noted for excellent innovation and functionality, achieved by its team of professionals with considerable know-how of advanced manufacturing technologies, and adherence to strict quality control. The firm has also built a sound system of after-sale services.

Sencar has exported its products to China, Southeast Asian nations including Vietnam, Thailand, Malaysia, Indonesia and the Philippines, the Middle East, South Asia, Africa, the U.S., Latin America, Spain and Russia, living up to its high global profile.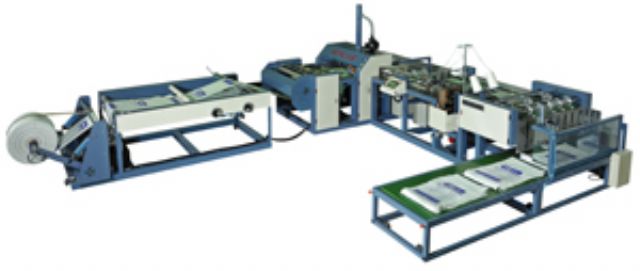 Sencar's automatic woven-bag cutting and sewing machine is among its hot-sellers in the global market.
Sencar Machinery Co., Ltd.
12F-1, No. 7, Tungfeng St., Taipei, Taiwan 106
Tel: 886-2-2701-6312
Fax: 886-2-2701-6797
Email: sencar@ms22.hinet.net
Website: www.sencar.com.tw