Ever since founded in 1982, Pota Corporation has been dedicated to developing and making paper-ware making machines, with strong R&D capability and abundant experiences.

Pota's product lineup covers a variety of versatile paper-ware making machines, including fully automatic toilet paper rewinders, log saws, high-speed paper slitters, paper core making machines, corrugated cardboard/carton box making equipment, as well as facial tissue, paper napkin and pocket facial tissue making machines, etc. 

All of the firm's machinery products possess strong international competitiveness, thanks to their high quality, multiple functions, friendly operation interface, high production efficiency and durability, achieved by all of the employees' dedication to developing and making the best-quality, most price-competitive products for customers worldwide. 

To achieve excellent quality, for instance, the company imports a big portion of key parts, such as motors, electric-control units, bearings, etc. only from industrially advanced nations, including Germany, Japan, and Switzerland. In Taiwan, the company has been trying to establish long-term close cooperation ties with its satellite plants and parts/components suppliers to jointly turn out highest-quality machinery products. 

Pota also helps customers develop and produce special-purpose machine models to meet the requirements in paper-ware making businesses. The company welcomes inquiries for more details about its products.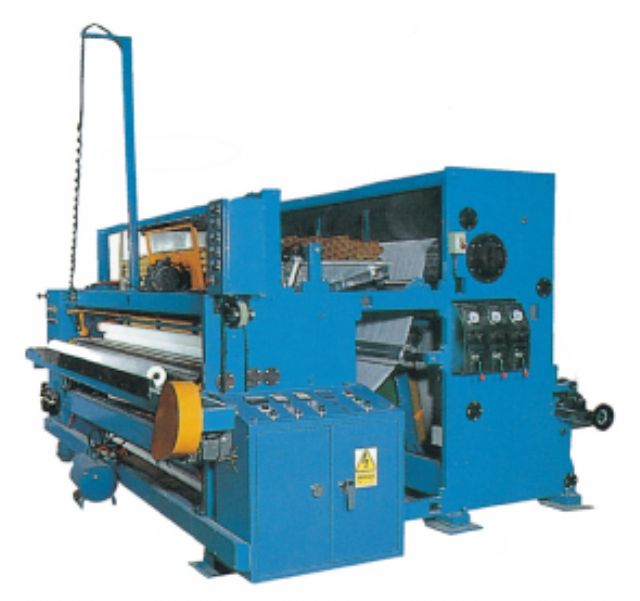 Fully automatic toilet paper converting line developed by Pota
Pota Corporation
P.O. Box 140, Nankang, Taipei, Taiwan 115
Tel: 886-2-2782-1865 
Fax: 886-2-2782-4669 
E-mail: pota9900@ms65.hinet.net 
Website: www.pota-tissue.com