With more than four decades of experience in machinery production, For Dah Industry Co., Ltd. has been a seasoned supplier of PP woven-bag production lines in Taiwan, noted for its dedicated R&D for innovative machines meeting varying demand. 

For Dah, established in 1970, supplies a full range of plant equipment to produce PP/HDPE (polypropylene/ high-density polyethylene) woven bags, jumbo bags, PP woven geotextile, PP woven laminated bags, PP woven outside lamination bags, onion bags, cement bags, tarpaulins, container liners, etc. 

The ISO-9001-ceritified manufacturer has had its products pass CE Mark certification, verified by SGS and TUV. The firm has delivered its machines to over 665 clients from 78 nations, which attests to proven reliability and high performance of its products. 

To ensure quality, the firm adopts high-precision parts that all undergo machining processes with CNC (computerized numerically controlled) equipment, and applies computer-aided design and manufacturing (CAD/CAM) systems in shop drawings. 

Besides supplying high-quality machinery, For Dah also offers time-tested manufacturing know-how to help customers build competitive edges to achieve cost-effective production. The company says it provides complete technical support, production-cost-saving planning, production analysis and operation training for its engineering staff is committed to helping customers choose optimal machines for specific applications.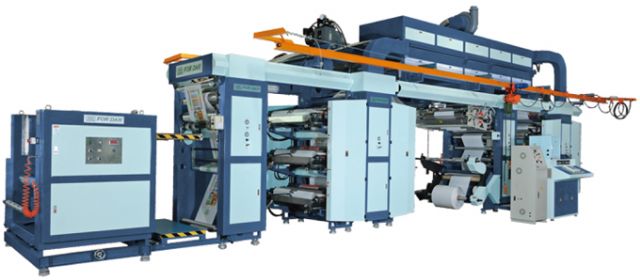 For Dah's 12 color (C.M.Y.K.) roll-to-roll printing machine for PP woven and PP-coated woven fabric
For Dah Industry Co., Ltd.
No. 48, Chungshan Rd., Ming Hsiung Industrial Area, Chaiyi County, Taiwan 621
Tel: 886-5-221-5139 
Fax: 886-5-221-9259 
E-mail: fordah@ksts.seed.net.tw 
Website: www.fordah.com