Established in 1962, Benison & Co., Ltd. is a leading Taiwanese player in the shrink packaging industry, supplying various shrink packaging materials and machinery to meet ever-changing market demand. 

With over 40 years of expertise, the company claims it is Taiwan's largest supplier of PVC/PP/PE (polyvinyl chloride/polypropylene/polyethylene) heat-shrinkable films and machines for working on such materials in the past five years, accounting for at least half of Taiwan's overall output.

The CE and RoHS-compliant Benison has experienced many rounds of global economic impacts since its establishment as a provider of shrink packaging solutions in 1962, and developed sustainably, mostly thanks to its commitment to continuous improvement of products.

For example, the R&D-driven manufacturer develops green packaging materials that are recyclable and biodegradable. All the green materials can be treated as composts after use. In the area of packaging machinery, the company is focusing on the development of machines that can help produce light and thin packaging materials. 

More notable is that the firm has recently worked with a globally prestigious developer of robotic arms to launch a label sleeving line incorporated with an optional Scara robot, in effort to ensure customers high added-value amid the growing trend for industrial automation.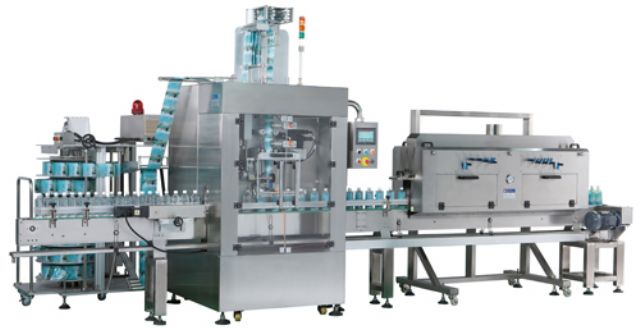 The super high-speed label sleeving machine supplied by Benison
Benison & Co., Ltd.
5F, No. 278, Chunghsiao E. Rd., Sec. 4, Taipei, Taiwan 338
Tel: 886-2-2772-5566, 886-3-322-5531 
Fax: 886-2-2772-8793, 886-3-322-8090 
E-mail: benison@benison.com.tw 
Website: www.benison.com.tw