Fepotec Industrial Co., Ltd., established in 1996, is a specialist maker of spindles and tailstocks for a variety of high-precision, high-performance machine tools.

Its product lines include lathe spindles, lathe tailstocks, grinding machine spindles, machining center spindles and semi-conductor applications spindles. The company also has introduced a high-speed built-in spindle for the semi-conductor industry and high-speed spindle for the printed circuit board (PCB) manufacturing sector.

Fepotech boasts its customer base include such domestic large-sized makers of machining centers as Leadwell CNC Machines Afg. Corp. and Tatung-Okuma Co. The company says its products have to pass strict tests, such as noise, rigidity, running, accuracy and dynamic balance. Strong emphasis on R&D aside, the firm has also moved to improve management system with an aim to become a top manufacturer in this field.

The company's major export outlets include the U.S., South Africa, mainland China and some highly industrialized nations of Western Europe.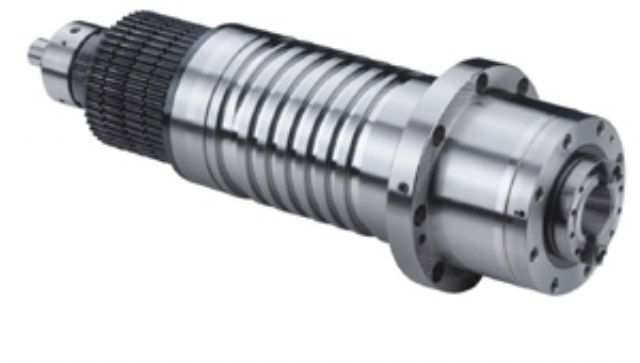 Spindle for machining center developed by Fepotec
Fepotec Industrial Co., Ltd.
Tel: 886-4-2335-7555
Fax: 886-4-2335-7567
E-mail: fepo.spindle@msa.hinet.net
Website: www.fepo.com.tw