Jiann Sheng Machinery & Electric Industrial Co., Ltd., founded in 1982, specializes in the development and production of electrical discharge machines (EDMs) and wire-cut EDMs. The firm uses 'JS' brand on its EDM product lines and capably handles ODM production for both domestic and foreign manufacturers.

The company won ISO-9002 and CE mark approval in 1997, clearly demonstrating its product quality control and corporate management capability. In addition, the company's products have also won the 'It's Very Well Made in Taiwan' award from the Ministry of Economic Affairs.

Jiann Sheng has a wide range of EDMs, including conventional EDMs, computerized numerically controlled (CNC) EDMs, wire-cut EDMs, and drilling EDMs. Unit price of its product lines ranges between US$15,000 and US$78,000. Andy Liang, general manager of Jiann Sheng, says the company can develop high-performance EDMs to cope with the need of the 3C (consumer electronics, communications, computer) industries.

The company's major export outlets are mainland China, S. Korea, Southeast Asia, India, Europe, Australasia, the U.S. and Canada.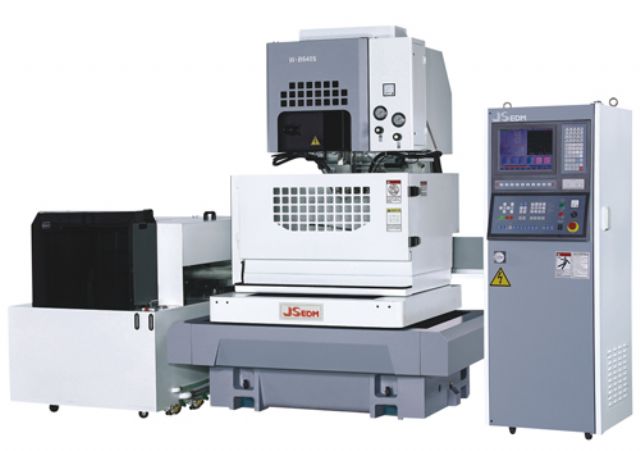 CNC wire cut EDM (flushing & submerge) from Jiann Sheng
Jiann Sheng Machinery & Electric Industrial Co., Ltd.
Tel: 886-4-2359-3717 
Fax: 886-4-2359-0920 
E-mail: jsedm@ms11.hinet.net 
Website: www.jsedm.com