Hiwin Technologies Corp. is recognized as the world's biggest manufacturer of linear motion products for precision machinery, including ball screws, linear bearings, linear guideways, linear actuators, intelligent linear guideways, motor drivers, linear motor systems, and so on.

Every year this company releases many leading-edge products. Among the company's recent and notable launches is the AB-500 direct-drive CNC tiltable turntable for machine tools, which makes the company one of the world's few manufacturers capable of making CNC tilting rotary table using direct-drive servo motor.

The AB-500 has won the Taiwan government-backed "Award of Eminence." Compared with the worm-screw drive system, direct-drive servo motor is able to handle work with much higher precision thanks to its gearless action. The AB-500 turntable, for instance, boasts repeatable accuracy of 0.036 arc-sec in rotating angle and 0.042 arc-sec in +/- 120-degree swing angle, with the table rotating at 135 revolutions per minute (rpm).

In recent years, the company has branched out into the robotic industry using its precision-component technology, having introduced industrial robots like single-joint articulated robots, Cartesian coordinate robots, spider robots, and silicon wafer-handling robots, as well as several healthcare robots like robotic endoscope and robotic gait-training system.

With certifications as ISO9001, ISO14001, and OHSAS18001 to show its world-class operations and 70-plus patents worldwide reflecting its innovation, Hiwin is known for delivering top-quality products, which are made in plants well designed to maintain constant temperature, stable humidity, and zero vibration, conditions that enable rolling out products boasting high speed, high precision, multifunctionality, and eco-friendliness.

Hiwin has built globally-recognized management and ample capability that it taps to integrate global resources at its disposal to meet high precision requirements from machine-tool and automation industries.

Headquartered in Taichung, central Taiwan, the company operates global subsidiaries in Germany, the United States, Japan, Czech Republic, Switzerland, France, Israel, Singapore, South Korea, Italy and mainland China, in addition to having set up R&D laboratories in Japan, Germany, Israel and its headquarters in Taiwan.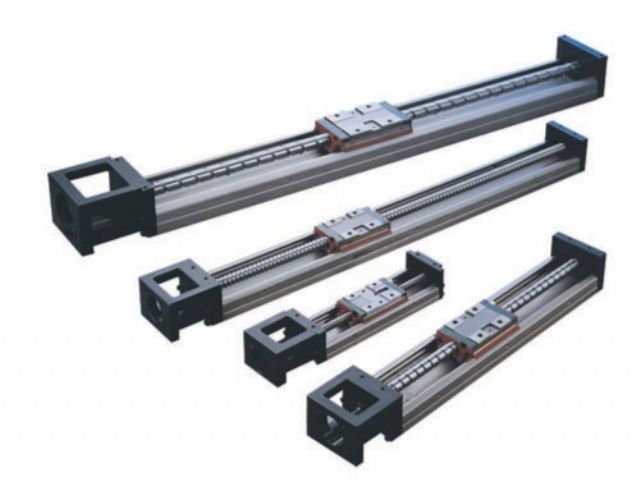 Hiwin's linear guideways.
Hiwin Technologies Corp.
No. 46, 37th Rd., Taichung Industrial Park, Taichung City, Taiwan 40768;
Tel: 886-4-2359-4510;
Fax: 886-4-2359-4420;
E-mail: business@mail.hiwin,com.tw;
Website: http://www.hiwin.com.tw, https://www.cens.com/hiwin