The 1972-founded Yunsing Industrial Co., Ltd. develops and builds automatic cold roll forming machines for making steel roofing, wall cladding, corrugated sheets, steel stepped tiles, floor decking, C-purlins, ceiling T-bars, partitions, and rolling shutters, etc.

The company is promoting the YS-914-R shutter door roll forming machine, which is especially designed for manufacturing high-quality shutter doors. This machine can make two different widths of door panel at once, as well as customized profiles.

A mini slitter ensures that this machine puts out door panels in exactly same size. This machine is controlled by programmable logical controller (PLC) integrated with touch screen, with the conveyor system driven by a hydraulic unit.

YS914-R, measuring 10 meters long, 1.65 meters wide and 1.05 meters high, puts out workpiece in thickness ranging from 0.45mm to 0.5mm at rate of 12-15 meters per minute.

The company's other major product lines include roof and wall cladding-roll forming machines, C-channel steel-roll forming machines, floor decking-roll forming machines, studs & tracks roll forming machines, T-runner roll forming machines, cable tray roll forming machines, and curtain rail roll forming machines.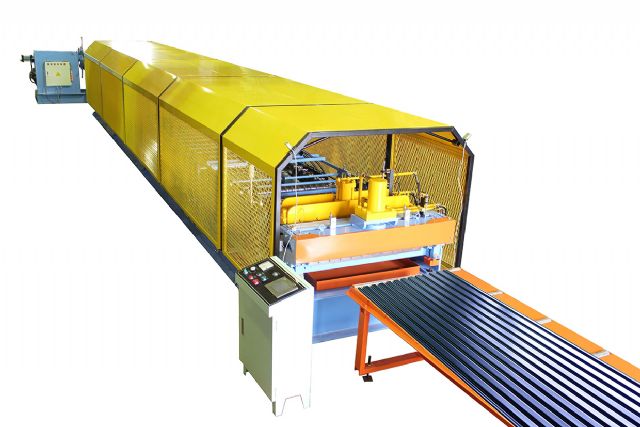 Yunsing's YS-914-R shutter door roll forming machine.
​
Yunsing Industrial Co., Ltd.
No. 472, Yenping N. Rd., Sec. 6, Taipei City, Taiwan.
Tel: 886-2-2812-0007
Fax: 886-2-2813-1932
E-mail: Irene@yunsing.com.tw
Website: www.yunsing.com.tw