The vendors focus on savvy pricing strategy to secure sustained growth in the competitive landscape
Two of the best known Taiwanese personal computer (PC) vendors, Acer Inc. and Asustek Computer Inc. (Asus), are aggressively targeting the mobile-device market, especially the smartphone segment, by launching several new cellphone models in August and September.

Industry sources say that the two Taiwanese companies are trying to gain higher market shares in the mobile-device market, in which their major Chinese rival Lenovo are facing some challenges.

Lenovo has been the world's top-five cellphone vendor in the past three years, probably due to its home advantage of China being a massive market. However, the rapid market changes with more and more brands joining the arena, rising inventory level, and underselling competition, have forced the Chinese vendor to adjust its tactics in the highly competitive market by streamlining workforce and product lines, as well as adjusting its existing supply chain, so as to cut costs.

Without as much burden and likely noting the growth downtrend in the PC market, Taiwanese vendors Acer and Asus have been gradually expanding their reach into the mobile-device market, with top priorities being stable business development, upgrading profit margins, and development of boutique products.

Asus
Asus debuted its new Zenfone 2 smartphone series in Brazil in late August, and the Taiwanese company's goal is to duplicate the successful mouth-to-mouth marketing strategy in the targeted emerging market. Asus' new Zenfone 2 model will directly challenge Chinese vendor Xiaomi's new products; while Brazil is a major overseas market for Lenovo's smartphone sales. Currently, Lenovo is the No. 2 smartphone vendor in Brazil by accounting for a market share of 21 percent, trailing only Samsung.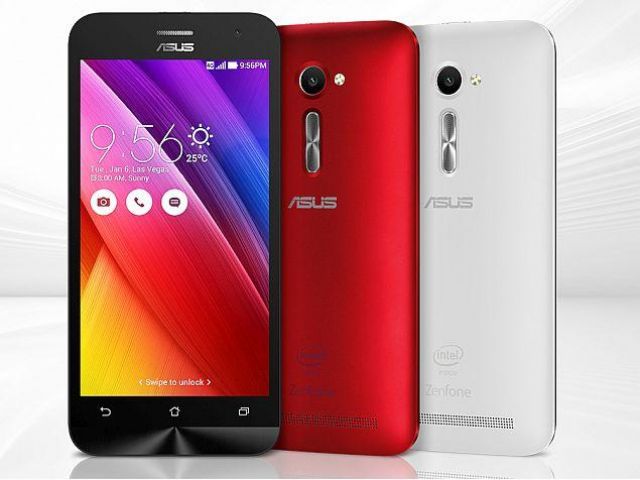 Asus' new Zenfone 2 smartphones are expected to be a hit in major emerging markets such as India and Brazil.
Industry insiders say that Asus is enjoying stable profitability and sales expansion in Brazil's smartphone market, and the Taiwanese vendor's first-generation Zenfone models once set a sales record of 40,000 units in four days. This year, Asus is aiming to challenge annual sales volume of about one million units in the emerging market, doubled the volume of last year's.
Asus CEO Jerry Shen said previously that his company's cellphone business is on the right and healthy track, with the final goal being to achieve similar or higher profitability from smartphones than notebook PCs. The smartphone, in fact, is also a major part of Asus' ongoing "Giant Lion" business expansion project.
Acer 
Acer just launched its Liquid series smartphones, including the Jade Z and Z410 models, in Canada in August. The new models feature higher portability and extra thickness and lightweight. Acer's CEO Jason Chen has stressed several times that his company will not invest too much money to develop smartphone sales, but leverage its existing advantages to become an increasingly important player in the reshuffling global smartphone market.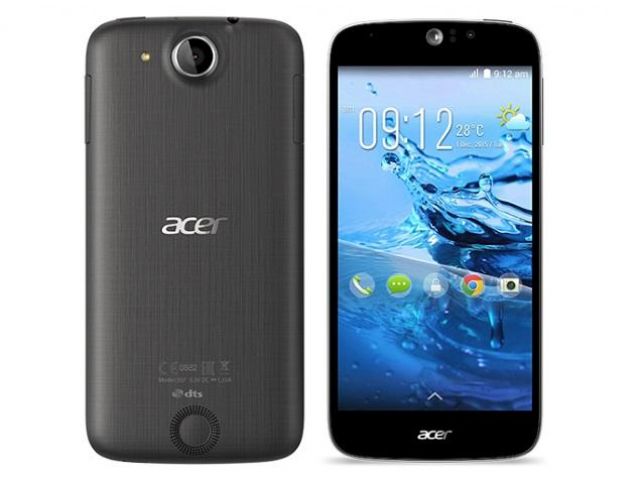 Acer just launched the Liquid series, including the Jade Z, as it strives to turn its smartphone operation profitable in the fourth quarter.
Acer's internal statistics show that smartphone sales accounted for 2 percent of the firm's overall revenue in the first half, during which the business had not turned profitable. Industry sources say, however, that the new Liquid series are the driving force behind Acer to see profits from its smartphone business.
Precise Pricing Strategy
For their mobile-device business development, both Acer and Asus opt to adopt the "precise-pricing" and "once-pricing" strategy for products, so as to circumvent the persistent downtrend in prices encountered by many cellphone vendors. Coupled with high-speed new-product development and innovation, such precise- and once-pricing strategy is expected to create more stable profitability.
Drawing many lessons from difficulties encountered during the global recession, industry analysts say, major PC vendors have accumulated abundant experience in pricing strategies when they ventured into the mobile-device market, especially in the US$99, US$199 and US$299 price ranges. However, product development speed is also critical. Lenovo's management recently admitted that its smartphone products, such as the Moto G, took a development period as long as about 10 months, and thus lagged counterparts in competitiveness.
Another stinging phenomenon, industry sources say, is that many flagship smartphone models launched by international brands typically follow a steep price decline curve quickly after demonstrations that do not meet warm market response. Regarding such trend, Asus CEO Shen said previously that one of the biggest difficulties in smartphone marketing is right pricing, which must be precisely positioned at once to secure the maker's profitability.
Citing a successful example, Shen continued to say that all Asus' first-generation Zenfone models were sold at the same price one year after demonstration, which is savvy pricing that has helped the company achieve better profitability.
Right Partner
As part of its aggressive smartphone business development, Asus in August announced that it had chosen Taiwanese EMS (electronics manufacturing services) provider Hon Hai as its contract smartphone assembler in India. Currently, India is one of the largest emerging markets for Asus smartphones, and Hon Hai plays a key role in helping the Taiwanese smartphone brand rapidly expand shipment volume in the overseas market.
In India, Asus tied up with telecom company Flipkart and demand for Zenfone models has been outstripping supply. With Hon Hai's role as local assembler, Asus forecasts that its shipments in India will outstrip that in Brazil by 2016.
Industry sources say that many international PC and mobile-device vendors have chosen to locally produce products in Brazil, including Apple, Asus and Acer; while such local production mode has just begun in India.
While Acer has not announced its Indian local-production plans, the Taiwanese vendor said that local production is not a problem, with a potential snag being to minimize the impacts from key-parts supply shortage.
Asus targets to ship some three million smartphones in India in 2015, almost double from 1.6 million to 1.7 million units sold in 2014 in the country. The vendor's long-term goal is to locally source over 70 percent of smartphones sold in the nation, and the most important contract supplier undoubtedly will be Hon Hai, also a local contract maker for Asus in Brazil.
Lenovo, Acer & Asus' Smartphone Biz


Lenovo

Acer

Asus

Major Strategies

Streamline model line-up; restructure business  and create boutique models etc.

Aim to become a major player amid market reshuffles.

The firm's "Giant Lion" business expansion plan aims to elevate smartphone revenue above notebook PC's.

2015 Shipment Goal

Over 100 million units

Over 6 million units

17 million to 25 million units

Smartphone Operation

A loss of US$292 million in Q2

Still in the red; accounting for 2% of overall revenue in Q2.

On the right track to be profitable

Sales Channels

Telecom companies and actual stores (less than 10% in e-commerce, but trying to elevate)

Telecom companies (75% to 85%); chain-store and e-commerce (15% -25%)

E-commerce and PC sales channels (75%-80%); telecom companies (15%-20%)

3G/4G Ratio

80:20

60+:15-

70+:30-

Recent Moves

Offsetting US$300 million inventory, restructuring supply chain from August.

Just launched the Liquid series models, including Jade Z and Z410, striving to turn profitable in Q4.

Optimistic about sales of Zenfone 2 models in major markets such as Brazil and India.

Source: The companies