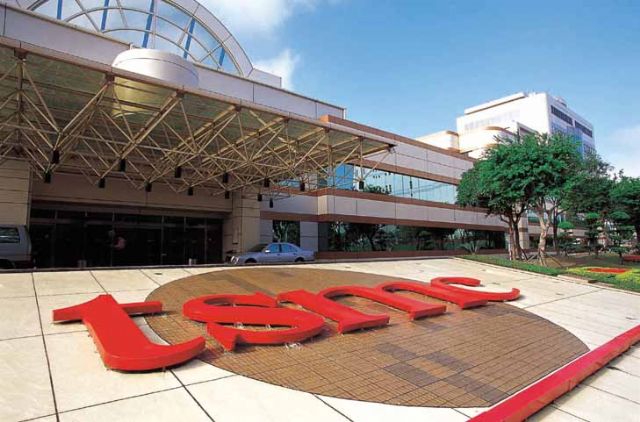 TSMC is the sole contract supplier of Apple A10 microprocessors.
Taiwan Semiconductor Manufacturing Co. (TSMC), recognized as the world's No.1 pure silicon foundry, has beaten Samsung Electronic Co., Ltd. to be the sole contract maker of Apple A10 microprocessors. The contract is estimated to boost TSMC's revenue and earnings to new highs when it enters volume production based on TSMC's 16-nanometer process in March, 2016.
The A10 processor, designed for Apple iPhone 7, will also use TSMC's proprietary integrated fan-out (InFO) wafer-level packaging technology.
According to Apple's supply chains, Apple has begun arranging subcontractors and verifying components for iPhone 7 production, which will begin sometime next year.
They point out that if iPhone 7 will begin to be sold in the fourth quarter of 2016, Apple will have to begin stocking up components two quarters earlier. For TSMC, it makes sense to have landed the A10 contract this time around in consideration of the timeline for component replenishment at downstream suppliers.
The A10 uses TSMC's 16nm process instead of 10nm process as reported given that both TSMC and Samsung will not begin to use the next-generation foundry process technology for mass production until 2017.
TSMC's 16nm process is already a full-fledged foundry process that assures high yield rate, the major reason behind Apple's preference for TSMC over Samsung, according to industry executives.
According to Apple's supply chains, the choice made by Apple to give TSMC all of its A10 processor contracts is a dramatic shift from its previous practice of contracting both TSMC and Samsung to build its A9 processors for iPhone 6S/6S Plus.
Since TSMC will definitely spend massive sums on advanced equipment to make the A10 chips, industry executives predict that the expenditure to benefit Taiwan's chip-making equipment vendors that have business ties with TSMC.
These suppliers include Hermes Microvision, Inc., a leading supplier of advanced E-beam inspection tools and solutions; Shin Her Technologies Inc., a leading provider dedicated to cleaning chip-making equipment and precision components; Kinik Co., a leading maker of grinding, polishing tools, and reclaimed silicon wafers; Topco Scientific Co., Ltd., an electronic-material maker; Material Analysis Technology Inc., a leading material-analysis laboratory; United Integrated Service Inc., a clean-room builder; Marketech International Corp., a provider of facility integration solutions; and MPI Corp., a leading maker of probe cards for electronics industry including chip-making.
According to Semiconductor Equipment & Materials International (SEMI), a global industry association, the revenue of Taiwan's semiconductor equipment industry spiked as high as 29 percent in the second quarter over the first quarter, the highest growth of the global industry, with such high growth suggesting equipment investments by local chipmakers remain healthy.