Integrated sheet-metal processing and manufacturing, precision sheet metal, sheet-metal control boxes, cases, housings for various applications, Metal Boxes
Founded in 1980, Yu-Sheng Sheet Metal Co., Ltd. is a veteran company specializing in providing integrated precision sheet-metal processing and manufacturing, as well as assembly services to global customers. The company takes pride in its strong integrated capability from development, processing, manufacturing to assembly, which is rarely found among most peers who only make sheet metal products.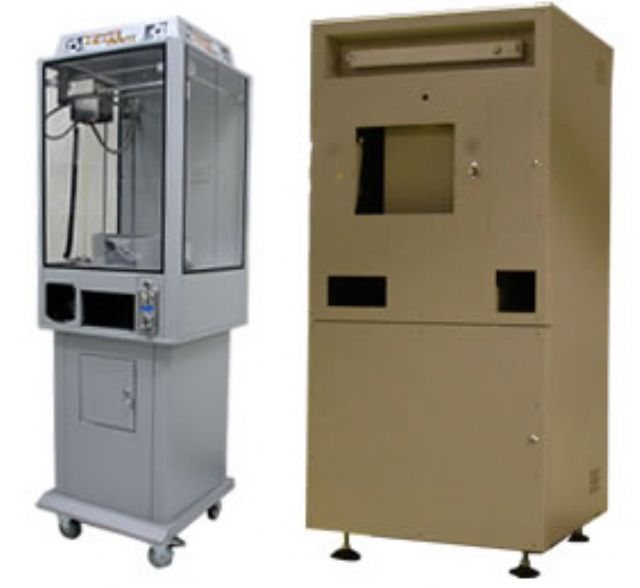 High-quality sheet-metal products made by Yu-Sheng. (photo from Yu-Sheng)
Yu-Sheng focuses mainly on processing and production of sheet metal (of aluminum, steel, stainless steel, cooper, etc.) products under 3mm in thickness, and is capable of developing and making precision cases, metal boxes and housing with 200 to 300 parts. The firm's products are widely applied in various industrial and commercial applications, such as machinery housing, traffic-sign housing and control boxes, automatic teller machines (ATM), POS (point of sale) devices, casino gaming machines, electrical communication products and cases, ticket-vending machines, food/beverage machines, video games, coin exchangers, sporting goods, and many others.
Currently Yu-Sheng operates a modern and integrated factory in the Tainan Technology Industrial Park, southern Taiwan. The firm employs over 70 people, including a group of engineers with expertise and know-how in different fields, such as material science, structural design, mechanical engineering and production process.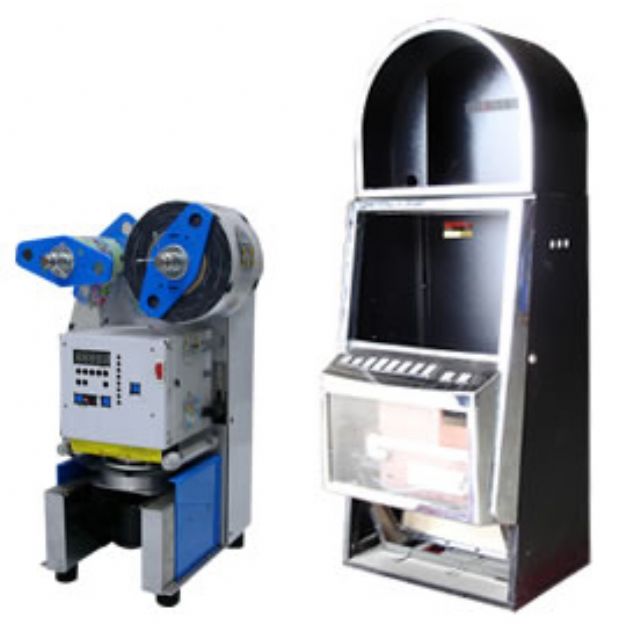 Yu-Sheng provides integrated services to global customers, from design, development, production to assembly. (photo from Yu-Sheng)
The firm has a comprehensive range of processing and manufacturing equipment in-house, including numeric control (NC) laser cutting machines, NC automatic pressing machines, NC broaching machines, advanced surface-treatment (powder-coating) production lines, and welding production lines.
Unlike typical sheet-metal makers, Yu-Sheng also offers global customers in-house assembly and testing services to cut their production time and transportation costs, thanks to the company's strong expertise in mechanical design and production.     
Yu-Sheng says that its core competitiveness lies in its integrated processing, production and assembly services, achieved by the company independently and a group of quality satellite plants; the small-batch, large-variety production mode unmatched by similar rivals in other nations; and superior corporate management leading to prompt delivery and stable product quality. The firm is ISO 9001-approved, and strictly follows every requirement as stipulated in such quality system.
The sheet-metal maker has a very high market share in Taiwan's domestic market, especially in railway ticket-vending machines and ATMs; while it also exports quality products to major customers in the U.S., Europe, Australia, etc.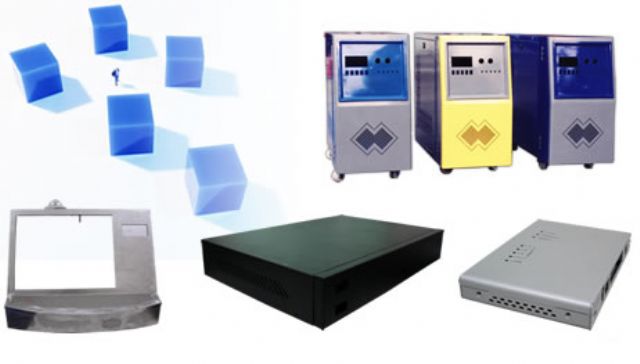 The sheet-metal maker offers wide-ranging product lines. (photo from Yu-Sheng)
To meet strong demand from customers worldwide, Yu-Sheng has decided to further expand its production capacity by purchasing a batch of new and high-end equipment. All the capacity-expansion and equipment-renewal works will be completed by 2016, the firm says.
Yu-Sheng Sheet Metal Co., Ltd.
No. 58, Kechi 5th Rd., Tainan, Taiwan 70955
Tel: 886-6-384-2699
Fax: 886-6-3842678
E-Mail: ys.online@msa.hinet.net
Website: www.ys-online.com.tw