Exhibited solar modules and battery storage systems target both industrial and residential consumers
AU Optronics Corp. (AUO), a major supplier of thin film transistor-liquid crystal display (TFT-LCD) panels in Taiwan that has also been aggressively developing photovoltaics (PV) business, participated in SPI 2015 (Solar Power International 2015) held in mid-September in California to demonstrate a new lineup of solar products, featuring high performance solar modules and scalable battery storage system designed for locations as diverse as utility-scale power plants to small residential rooftops.

AUO offers a diversified collection of high-efficiency solar modules aimed at different application environments. Among the company's exhibits was the mono-crystalline module SunVivo PM060MB1, with a high conversion efficiency of 17.7%. Specially designed for residential users, the module is capable of generating more power under weak lighting conditions due to the use of superior weak-light performance technology.

For those looking for solar modules fit for residential, commercial or even utility projects, SunPrimo PM060PB0 is the ideal choice, AUO says. Available with an optional black frame and black backsheet, the multi-crystalline module now offers an even glossier and more polished look. Also sporting a sleek, black frame is the high power SunPrimo PM072PW0. This 72-cell module is specifically designed for large-scale power plants, boasting a power output of up to 315W.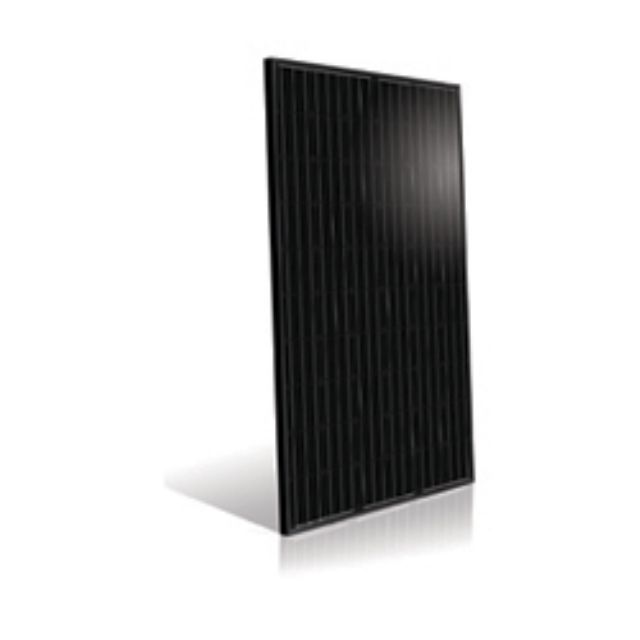 AUO's SunVivo PM060MB1 mono-crystalline module has a high conversion efficiency of 17.7% and generates more power under weak lighting conditions. (photo from AUO)
Thoroughly tested by AUO's UL-certified in-house laboratory, its lineup of solar modules are fire rated and resistant to salt corrosion, humidity, and ammonia to ensure high reliability and safety.
To achieve efficient storage and management of renewable and conventional energy at once, AUO's PowerRondo is available for power systems of different sizes. This highly flexible solution comes with a modular battery bank, making it a lot easier to scale up and support a broad range of purposes, from residential and commercial and all the way up to industrial applications.
As a highly experienced and trusted provider of integrated solar solutions, AUO says that it dedicated to assisting customers to meet their energy needs and ultimately achieve energy independence.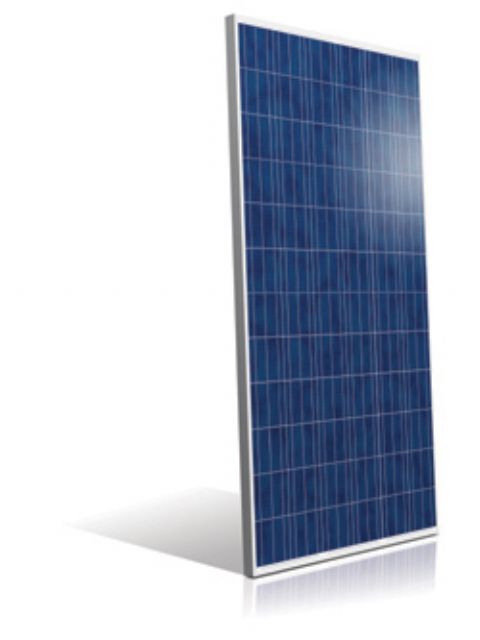 AUO's SunPrimo PM072PW0 is a 72-cell multi-crystalline module specifically designed for large scale power plants, boasting a power output of up to 315W. (photo from AUO)
Dow Jones Sustainability World Index
The Taiwanese TFT-LCD panel and solar-module maker recently also announced that it has been included in the Dow Jones Sustainability World Index (DJSI World) for the sixth consecutive year, standing out again in the ITC Electronic Equipment, Instruments & Components sector. Within the sector, AUO topped all contestants in areas including climate strategy, product stewardship, and human capital development, once again being internationally recognized for its outstanding achievements in sustainable business operation.
The 2015 DJSI World Index accentuates the link between economic and sustainable performance and is divided into economic, environmental and social dimensions. The special focus this year is devoted to groundbreaking initiatives, implementation, and feedback of information. In the economic dimension, the AUO CSR (Corporate Social Responsibility) Committee has worked to continuously collect, identify and analyze feedbacks from stakeholders to enhance the company's brand image, attaining near full score in the brand management criterion.
In the environmental dimension, AUO was recognized for its climate change strategies, risk management schemes, responsive product adjustments, and carbon reduction achievements, obtaining full score in the climate strategy criterion. In addition and having long implemented AUO Green Solutions, the company has been able to effectively reduce impact to the environment during product lifecycle. As a result, AUO also achieved the highest score compared to industry peers in terms of product stewardship. In the social dimension, AUO has fully administered lecturer training and AUO Learning College system, cultivating around 300 lecturers from within the company each year.
Launched in 1999, the Dow Jones Sustainability Indexes are the first global indexes tracking the CSR performance of leading companies worldwide and are now some of the most important globally-accepted indicators in reviewing corporate sustainability. The Indexes serve as a driving force for companies to fulfill their corporate citizenship and offer benchmarks in corporate sustainability for global investors.