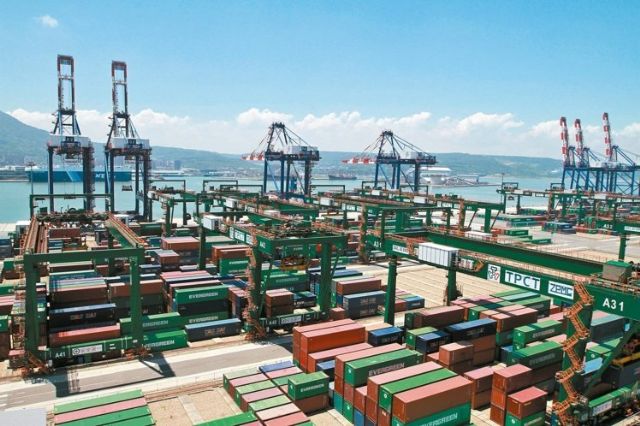 Taiwan receives more-than-expected foreign orders in Sept.
According to the Department of Statistics of the Ministry of Economic Affairs (MOEA), Taiwan received US$41.35 billion of foreign orders in September alone, increasing a more-than-expected 18% from the previous month to offset the year-on-year decrease rate to 4.5%.
Senior officials of the department ascribe the impressive month-on-month increase mostly to the new smartphones rolled out by some international big-name suppliers who increased orders to Taiwan's contract suppliers.
They say if the orders were a telltale sign that Taiwan will receive steady orders for the rest of this year, Taiwan's total value of foreign orders will remain at the US$40-42 billion range a month, its annual downward rate of foreign orders will scale down to less than 5%, and its orders for the fourth quarter will exceed that in the previous quarter.
Based on these projections, Taiwan's foreign orders are estimated to top US$449 billion throughout this year, a reduction from last year but up from the past few years with a high possibility of setting the second highest value in the island's foreign order history.
Industry executives point out that the rollouts of Apple iPhone 6s helped increase orders to Taiwan's contract suppliers in September.
In September, many of Taiwan's industrial sectors, including flat display panel, base metal, plastic/rubber, chemicals, and machinery, received fewer foreign orders than they did in the comparable month of last year. In contrast, the island's information-communication technology sector received US$13.55 billion of orders, up 5.4% year on year and approximately 40% from the previous month to hit fresh new high.
With Taiwan's electronics sector having won equally outstanding amount of orders as the island's ICT segment, the former still secured over US$10 billion of orders in September regardless of the lukewarm growth of mainland China's economy, the mainland's weak smartphone market and slow de-stocking in China's semiconductor supply chains.
The ICT and electronics sectors together received orders that accounted for approximately 60% of the total foreign orders that Taiwan received in September, suggesting Taiwan still heavily depends on the two sectors for wining foreign orders.