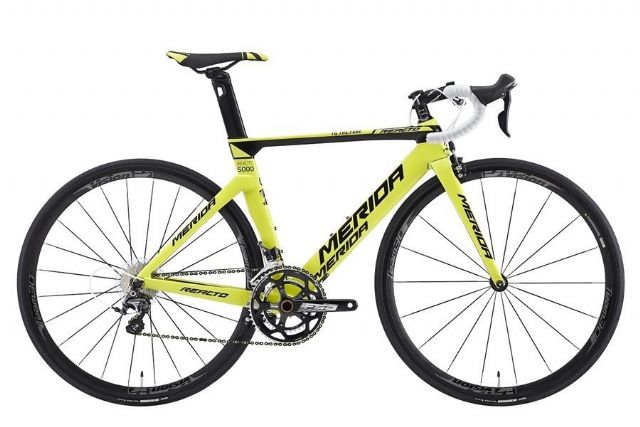 From 2010 to 2015, Merida's brand value increases 164 percent, the highest among 2015 Branding Taiwan Top-20, to reach US$385 million. (photo from UDN)
Giant Manufacturing Co., Ltd., recognized as the largest maker of assembled bicycles in Taiwan, is looking forward to seeing a 5 percent to 10 percent revenue growth in 2016, to be driven by the gradually stabilizing euro along with the big Chinese bicycle market continuing to undergo demand shift, with more riders opting to buy bicycles for leisure rather than commuting, according to Tony Lo, CEO of the company.
Affected by sales drop in the Chinese market, Giant Group's cumulative revenue in the first three quarters of 2015 saw a minor year-on-year (YoY) increase of 2 percent to NT$46.92 billion (US$1.56 billion). The firm's whole-year revenue, according to Lo, is expected to continue seeing a minor growth to hit another new record high in company history. Lo added that the original revenue growth was projected at 7 percent to 8 percent, but the depreciation of the euro has led to currency-exchange losses to the company in the first three quarters.
Lo made the above statements at an international press conference to promote the upcoming 29th Taipei International Bicycle Show (Taipei Cycle 2016) to be held in March 2016. He noted that 2015 and 2016 will be a transformation period in the Chinese bicycle market, which used to be a commuter-oriented market, but has been shifting towards a leisure-oriented segment in recent years. The change is reasonable with rising spending power among a growing middle class who may choose cycling for leisure and fitness rather than urban commute. Such transformation, he added, will benefit the future development of Taiwan's bicycle industry.
Giant recently was announced to be the fifth among the 2015 Branding Taiwan Top-20, a survey conducted by Interbrand of the most valuable international brands developed on the island. According to the study, Giant in 2015 has a brand value of US$458 million, up 8.53 percent from the previous year, to enjoy continued brand-value increase over the past 8 years in a row.
Merida Industry Co., Ltd., recognized as the second-largest assembled-bicycle manufacturer on the island, ranked No. 8 in the study, with reported brand value of US$385 million, an 11 percent increase from 2014. Merida is deemed as a good example of continuously-upgrading brand value in the local bicycle industry. Merida's brand value was about US$146 million in 2010, but has over the past 5 years steadily increased 164 percent, the highest among this year's top-20.
In the first three quarters of 2015, Merida reported cumulative revenue of NT$21.73 billion (US$724.3 million), up 7.8 percent YoY and a record high for the period in company history. The firm attributes the continued eye-catching results to its steady devotion to sponsoring international race teams as well as local and foreign charity activities.