Worldwide personal computer (PC) shipments totaled nearly 71.0 million units in the third quarter of 2015. The volume represented a year-on-year (YoY) decline of 10.8 percent, which was slightly worse than projections for a decline of 9.2 percent, according to International Data Corporation (IDC).

The lackluster volume of PC shipments was consistent with expectations that the third quarter would face challenging financial conditions and be a transition period, the market intelligence firm said. Across many regions, channels remained focused on clearing Windows 8 inventory before a more complete portfolio of models incorporating Windows 10 and Intel Skylake processors comes on the scene. Vendors and channels were also working to limit price swings in the face of changes in currency exchange rates. Though easing a bit, currency devaluation continued to inhibit PC shipments in the third quarter.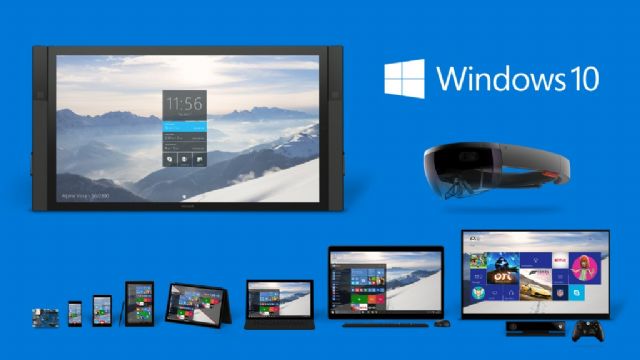 IDC said that across many regions, channels remain focused on clearing Windows 8 inventory before a more complete portfolio of models incorporating Windows 10 are introduced. (photo from Internet)
While Windows 10 has generally received favorable reviews and raised consumer interest in PCs, many users opted to upgrade existing PCs rather than purchase new hardware. In addition, the unusually short time between Windows RTM (release to manufacturing) and the official retail release hampered the ability of OEMs to launch certified new models, resulting in a limited selection of Windows 10 PCs (as well as related advertising) through much of the third quarter.
Although the overall market continued to see double-digit declines, and even the top vendors saw shipments decline from a year ago, the top-four vendors performed much better than the rest of the market. Collectively, the top-four vendors saw shipments fall by 4.5 percent from a year ago compared to a decline of almost 20 percent for the rest of the market. The advantages of scale, concentration on portable PCs, deeper penetration of distribution channels in emerging regions, as well as smaller vendors exiting the market are all aiding the largest vendors, IDC said.
"The PC market continues to contract as expected, but we remain optimistic about future shipments," said Jay Chou, research manager, IDC Worldwide PC Tracker. "While PC shipments will be hampered in the short run by the availability of a free upgrade to Windows 10, the improved PC experience across user segments should drive longer-term demand for new PC hardware that is expected help stabilize the market in 2016 and beyond."
"Still, there is some hope in the fourth quarter," stated Linn Huang, IDC research director, devices & displays. "New designs running Windows 10 and powered by Intel's new Skylake processors are coming to market and may represent the most compelling reason we've had in years for consumers to upgrade their PCs. Whether this compulsion translates into actual sales remains to be seen."
Top Vendors
Among global top PC vendors, Taiwan-based Acer continued in the top-5, but saw shipments decline significantly from a strong third-quarter performance a year ago as its largest regions, Europe, Middle East, and Africa (EMEA) and Asia/Pacific, continued to see overall declines. Acer shipped about 5.0 million PCs in the third quarter, representing a market share of 7.0 percent. In the same period of 2014, the firm's shipments and market share were 6.5 million units and 8.5 percent, respectively.
Lenovo remained the No.1 vendor with 14.9 million units shipped, a decline of 4.9 percent compared to a year ago. Flattening performance in Asia/Pacific and lackluster volume elsewhere were offset by a strong quarter in the U.S., where the vendor continues to aggressively expand partnerships.
HP remained at number 2 with shipments declining 5.5 percent YoY but still outperforming the market. HP also benefited from a stabilizing U.S. market.
Dell at number 3 shipped more than 10 million units, registering a year-over-year decline of 2.9 percent. Strong results in Asia/Pacific (excluding Japan) and a flat market in the U.S. helped to offset a relatively slow EMEA market. Notebook volume also was decent.
Apple continued to outperform other vendors, moving to number 3 in the U.S. and boosting share globally as well as domestically.
Top-5 Vendors in Worldwide PC Shipments (Q3, 2015) (Shipment in 1,000s of units)

Vendor

Q3'15 Shipments

Q3'15 Market Share

Q3'14 Shipments

Q3'14 Market Share

Q3'15/Q3'14 Growth

1. Lenovo

14,937

21.0%

15,699

19.7%

-4.9%

2. HP

13,905

19.6%

14,715

18.5%

-5.5%

3. Dell

10,120

14.3%

10,425

13.1%

-2.9%

4. Apple

5,324

7.5%

5,514

6.9%

-3.4%

5. Acer Group

4,997

7.0%

6,746

8.5%

-25.9%

Others

21,693

30.6%

26,459

33.3%

-18.0%

Total

70,976

100.0%

79,558

100.0%

-10.8%

Source: IDC Worldwide Quarterly PC Tracker, October, 2015