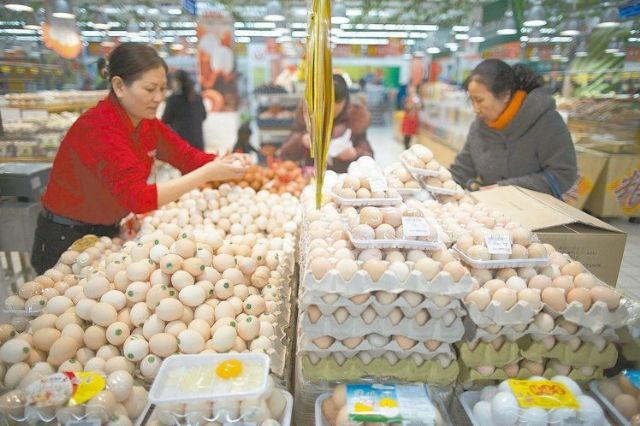 Taiwan's CPI increases 0.31% in October to ease concerns of deflation.
According to Directorate-General of Budget, Accounting and Statistics (DGBAS) of the Taiwan Cabinet, the island's consumer price index (CPI) measuring 370 commodities inched up 0.31 percent month over month in October, a second monthly rise in the Taiwan index that suggests the island has evaded deflationary pressure.
Taiwan's CPI had declined for eight consecutive months since January this year, triggering concerns that Taiwan is succumbing to deflation. Nevertheless, the index has begun picking up in the wake of the Soudelor and Dujuan typhoons that whipped the island in August and September.
DGBAS officials point out that both typhoons impacted Taiwan's agricultural sector badly, to have pushed up local prices of fruits and vegetables. Fortunately, the October index increase was so moderate to keep inflation worries at bay.
However, DGBAS is closely watching the island's core CPI, which rose to a seven-month high of 0.70 percent in October. The index reflects the price fluctuation of all commodities but fuel, vegetables and fruits. The Eat-out price index went up 1.78 percent in that month.
The food price index surged the most, at the rate of 5.1 percent month on month, with vegetable and fruit indexes soaring 25 percent and 13 percent, respectively. The indexes measuring cooking oil price, gas price and electricity price plunged 23.3 percent, 27.7 percent and 11.0 percent, respectively.
The directorate general pointed out that in October alone, South Korea's CPI gained 0.9 percent, higher than Taiwan's. In the Jan.-Oct. period, Taiwan's index fell 0.44 percent and Singapore's decreased 0.5 percent year on year whereas Hong Kong's rose 3.2 percent, mainland China's increased 1.4 percent and South Korea's inched up 0.6 percent.
Contrasting the island's CPI, Taiwan's wholesale price index (WPI), which measures the price of a representative basket of wholesale goods, has been on a downtrend for the fourteenth month, slipping 8.47 percent year on year in October. Senior DGBAS officials attribute the decrease mostly to the persistent fall in prices of major commodities including crude oil, nickel, copper, aluminum, and beans.
Taiwan's WPI is mainly composed of export price index, import price index and domestic sale price index. According to the directorate general, although the island's export price index has declined for several months in a row, the island's import price index has fallen more steeply. For instance, in October the Taiwan export index slipped 3.94 percent year on year, compared with the decline rate of 11.65 percent of the island's import index.