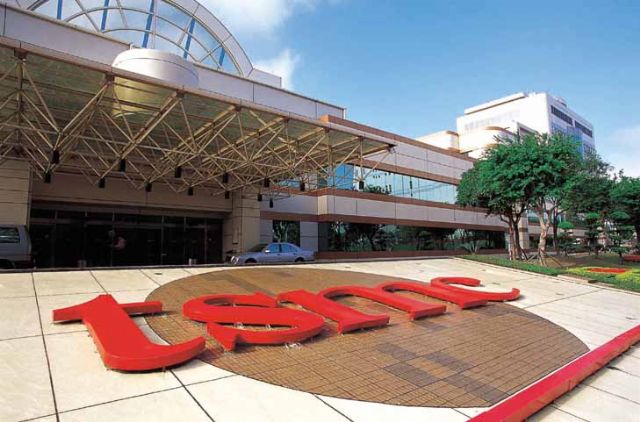 TSMC is estimated to spend over US$10 billion in 2016 on next-generation processing technologies.
Capital equipment vendors estimate Taiwan Semiconductor Manufacturing Co. (TSMC), recognized as the world's No.1 dedicated maker of built-to-order chips, to spend over US$10 billion on new equipment in 2016, based on a TSMC co-chief executive officer's (Co-CEO) comment in an interview with Reuters, in which Co-CEO Mark Liu said that TSMC's 2016 capex won't be a small amount.
Industry executives point out that to compete against Intel Corp. and Samsung Electronic Co., Ltd., the pure chipmaker will accelerate its 7-nanometer process and 10-nanometer process projects next year, including installing volume production lines to make 7nm and 10nm chips and integrated fan-out wafer level packaging (InFo WLP) capability for the chips.
TSMC's Phase 7 expansion at its Fab12 12-inch wafer factory at the Hsinchu Science-based Industrial Park (HSBIP) has started pilot production of 10nm chips while its Phase 5 and Phase 6 expansions at its Fab15 12-inch wafer factory at the Central Taiwan Science Park are speeding up to stay on schedule to put out 60,000 wafers of 10nm chips a month by 2017.
The 10nm production lines under constructions at TSMC, according to industry executives, have around 90 percent availability for the company's production of 7nm chips, significantly helping the company reduce investment spending.
However, its 10nm process technology relies on the advanced multi-patterning immersion lithography, which is expensive equipment that warrants the company's all-time high investment in 2016.
The company has cut its investment spending plan for 2015 twice to US$8 billion. Company spokesperson, Lora Ho, said the cuts are based on the company's success in boosting production efficiency in running production lines and the decision to defer some equipment purchases to 2016.
TSMC's 10nm production capacity is also said to target winning contracts for making the Apple A10 microprocessor, which is estimated to go into volume production in the first half next year.
Currently, the pure chipmaker's latest manufacturing technology is the 16nm process, which has secured contracts that will keep the company's 16nm production lines running close to full capacity next year mostly thanks to influx of orders for making Apple A9/A9X processors, and orders from Huawei Technologies Co., Ltd., Qualcomm Inc., and Xilinx Inc.
Intel Corp., one of TSMC's foremost competitors on global markets for tailor-made chips, also plans to spend US$10 billion next year mostly on 10nm process capacity. Industry executives say that Intel has proposed a spending project of this size for next year to combat TSMC.
Intel's roadmap for next-generation process technologies takes its 10nm process into volume production by 2017, one and a half years to two years from the time when the 7nm process will have become dominant. The company will rely on extreme ultraviolet lithography technology to make its 7nm chips.