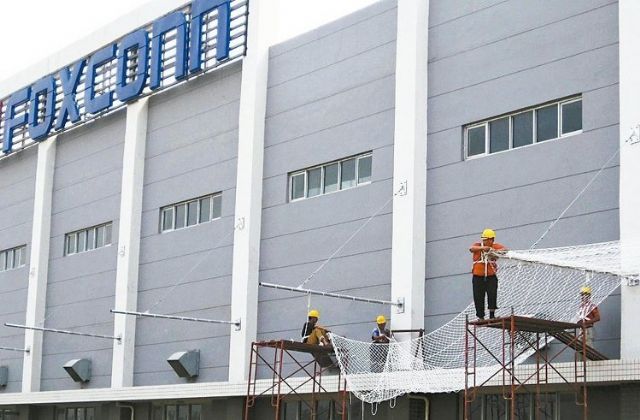 Foxconn continues to build spectacles-free 3D display business.
The Foxconn Technology Group has entered into alliance with Central Studio of Newsreels & Documentary Production (CSNDP), a subsidiary of mainland China's government-owned China Central Television (CCTV), to venture into the market for autostereoscopic 3D display.
Foxconn, recognized as Taiwan's biggest manufacturing conglomerate by revenue, is upbeat about the market for the spectacles-free 3D technology over the next year, anticipating that such display will become another standard component in smartphones.
Industry executives point out that the global smartphone market has entered into stagnation after years of explosive growth due to lack of adequate rollouts of new technologies. However Apple still has managed to achieve impressive sales of its newer iPhones globally.  
Autostereoscopic 3D technology, they expect, will become another stellar device after the introductions of the touch screen and 3D touch technologies.
The executives point out that although the spectacles-free 3D display is not a brand new technology, many end-user gadgets, such as Nintendo 3DS game console, have regained popularity after integrating such feature.
They say that smartphones have become a device with ample potential to be integrated with autostereoscopic 3D display technology, especially with rising popularity of larger screens that often exceed at least 5 inches to make eye fatigue less of an issue.
CSNDP executives point out that the company's cooperation with Foxconn on the 3D display business will lay solid foundation to build the spectacles-free 3D smartphone market and products in consideration of the company's established 3D-content assets.
Foxconn has also strengthened its autostereoscopic 3D manufacturing capability by making the M550 3D smartphones contracted by InFocus Corp. of the United States, with the phone using SuperD Co., Ltd.'s spectacles-free 3D technology.
Users of M550 3D smartphones can download DreamWorks-licensed animations from the 3D multimedia-streaming platform run by SuperD through the 3D Store App built in the phones. SuperD is the globally leading one-stop service provider that consolidates all of the information from record labels and movie studios into one place and their products under one roof.
The SuperD technology supports a multitude of 3D audio/video formats, and features panoramic viewing angle and low interference.
Mainland Chinese news media have reported that Foxconn, SuperD, Tianma Microelectronics Co., Ltd. and DreamWorks are working together to build a spectacles-free 3D ecosystem comprising the R&D and production of spectacles-free 3D display devices, end-user gadgets and 3D contents.
Foxconn's 3D business plan is expected to benefit Taiwan's IC design houses including Etron Technology Corp., Faraday Technology Corp., and Primax Electronics Ltd.
Etron began releasing 3D-image chips in 2012, including 3D gesture-recognition chips.
Faraday and Primax have also introduced system-on-chips and lenses for 3D display.