Clearly the oversupply problem plaguing the crude oil industry to have depressed per-barrel price of oil by about 50 percent since last summer to about US$38 currently is also being witnessed in the thin film transistor-liquid crystal display (TFT-LCD) panel sector, where equipment utilization among global makers have dropped to 70 percent to 75 percent in the fourth quarter of 2015, due mainly to the prices for monitor- and notebook PC-application panels produced at fifth-generation (5G) and 5.5G production lines have slid to sub- cash-cost level; while the utilization at 6G to 8.5G lines for making TV panels has also dropped to sub-85 percent, according to David Hsieh, director of analysis & research within the IHS Technology group.

Sharp of Japan, suffering the highest utilization-ratio drop, for example has stopped production of its 8G panel lines for 32-inch TV panels in November, where the  the utilization ratio is now sub-50 percent. The utilization of Sharp's 10G lines for making mainly 60-inch TV panels has also slid to about only 60 percent, resulting from relatively higher popularity of 55- and 65-inch TV panels in the market; while that of a 4.5G line now is about 30 percent, due to shrinking demand from Chinese customers.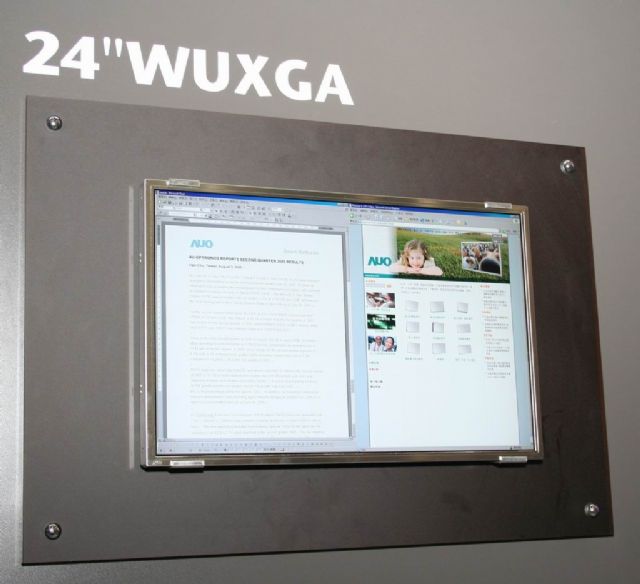 Prices for monitor- and notebook PC-application panels falling sub-cash-cost force many major TFT-LCD panel makers to lower their utilization ratios.
Samsung Display (SDC) of South Korea, Hsieh added, had already closed one of its 5G panel lines; while the utilization at its 7G and 8G lines is relative low as the panel supplier is substituting the original 0.5mm-thick glass substrates at the lines with 0.4mm ones for to cut cost.
AU Optronics Corp. (AUO), the second-largest TFT-LCD panel maker in Taiwan, has already closed a 3.5G line; and the utilization of its 6G-8.5G lines has been sliding. Hsieh estimated that AUO's overall utilization has dropped to between 85 percent and 80 percent.
IHS' survey also shows that Innolux Corp., recognized as Taiwan's largest panel maker, has cut production at its 6G lines, while the firm's 7G and 8.5G lines are under minor utilization adjustments. Chunghwa Picture Tubes, Ltd. (CPT), another panel maker in Taiwan focusing mainly on producing small- and medium-sized panels, recently closed its 4G panel factory.
Indicators of Turnaround 
The continuously falling panel prices have been impacting global panel suppliers, forcing them to cut production or close some of their production lines. But such discouraging business climate for panel suppliers is expected to begin turning around in 2016, as early as the second quarter, as system vendors kick off restocking parts inventory. When the panel business enters into the second half of 2016, a traditional peak period, demand is expected to strengthen.
Three major indicators are typically evident to forecast the prospect of the overall panel market, Hsieh said, including production cut, inventory reduction and TV vendors' inventory build-up. To date, he explained, some major panel suppliers have cut their production; while their utilization ratio in the first quarter of 2016 is expected to be adjusted even lower than that in the fourth quarter of 2015.
As TV-panel inventory level at TV vendors remains still relatively high, which will take time to digest, their parts-inventory adjustment from the second half is expected to be completed by the first quarter of 2016, after which, he added, demand will recover gradually.