Apple Inc. of the U.S. reportedly opened a production laboratory in northern Taiwan where engineers are developing new display technologies, according to Bloomberg.

Bloomberg's recent report also said that the Apple building in Longtan employs at least 50 engineers and other workers creating new screens for devices including iPhones and iPads, according to people with knowledge of the project. The report also noted that Apple has recruited staff from local display maker AU Optronics Corp. (AUO) and Qualcomm Inc., which used to own the building.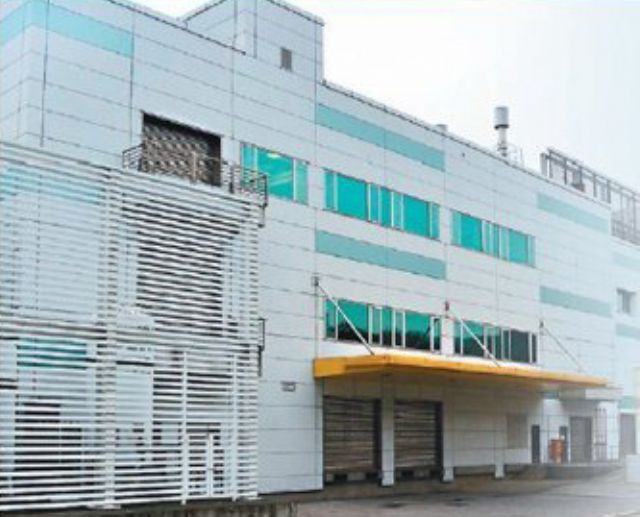 Apple's new display lab in Longtan Science Park in northern Taiwan. (photo from UDN)
The report mentioned that Apple began operating the lab this year as it aims to make products thinner, lighter, brighter and more energy-efficient. Engineers are trying to develop more-advanced versions of the liquid-crystal displays currently used in iPhones, iPads and Mac personal computers. Apple is also keen to move to organic light-emitting diodes (OLED), which are even thinner and don't require a backlight.
The Hsinchu Science Park Administration (HSPA) has confirmed that Apple's Taiwanese branch in mid-April completed the company registration in Longtan Science Park, part of the HSP, to set up the display lab, and plans to recruit about 100 employees to develop new display technologies. The administration has refused to disclose more details.
Some local industry sources pointed out that the new lab in Taiwan is Apple's third overseas R&D facility that has been set up following the previous two in Japan and South Korea, respectively. The new lab is expected to develop the advanced OLED and microelectromechanical systems (MEMS) display technologies, they added.
An employee at Apple's new lab in Taiwan who won't comment on the project. (photo from UDN)
Market rumors have it that Apple's current project in northern Taiwan might be part of its preparation to outsource orders for 4-inch iPhone display panels to AUO, to diversify supply sources and reduce overdependence on Japanese and Korean suppliers. Apple used to procure iPhone panels from Japan Display Inc. (JDI), Sharp and LG Display; while AUO is expected to tap into the iPhone supply chain for the first time by supplying OLED panels in the future. If things proceed without glitch, AUO is also expected to be the first Taiwanese OLED panel supplier to Apple.
Industry insiders pointed out that Apple's new lab in Longtan is in a facility originally operated by Sollink Inc., a joint venture between Qualcomm and Foxlink (of local Hon Hai Group) to make Qualcomm's patented Mirasol displays. Sollink originally leased two parcels of land and operated two facilities in the Longtan Science Park; but has been trying to find other makers to take over the two facilities after Qualcomm decided to withdraw from volume production of the patented display. In November 2014, Sollink sold the larger  facility, a 4.5th-gernation (4.5G) flat panel display factory, to local semiconductor company Taiwan Semiconductor Manufacturing Corp. (TSMC), which now uses the bought fab for high-end IC testing and packaging. Sollink sold the smaller facility, a factory installed with a 4.5G panel line with monthly production capacity of only 4,000 substrates, to Apple's Taiwanese branch.
The HSPA allowed Apple Taiwan to set up the display lab in late November 2014, and the Longtan factory's registration change was processed in October 2015.