The flat panel display (FPD) industry underwent a drastic change in 2015, starting from strong demand early in the year, undergoing weakening demand from various types of personal computer (PC) and consumer electronics applications, to the steadily falling panel prices--resulting in each 40-inch panel having dropped to about US$95.

Industry sources forecast that by 2016, the average price for 40-inch TVs will drop to sub-US$300, and 40-inch display TVs will replace 32-inch counterparts to be the market mainstream.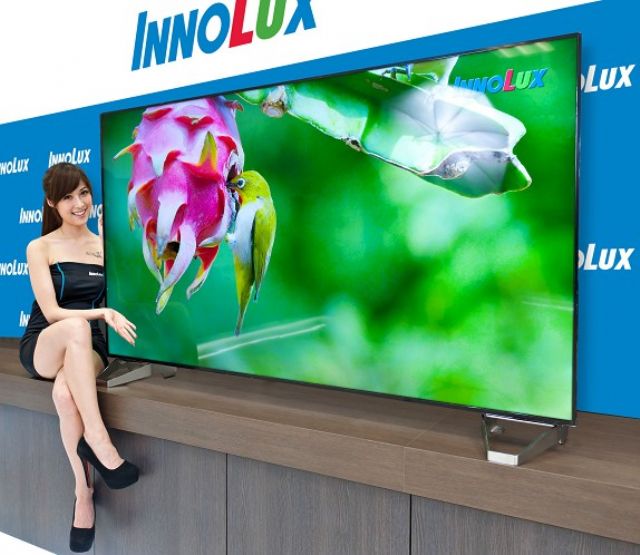 40-inch TVs are expected to replace 32-inch models as the market mainstream by 2016, according to David Hsieh, Senior Director, IHS Technology.
Market research firm IHS predicts that some 75 million units of thin film transistor-liquid crystal display (TFT-LCD) panels in sizes of 40, 42 and 43 inches are expected to be shipped in 2016; outstripping shipments of 32-inch TV panels for the first time and helping digest excessive global panel production capacity. The area of a 40-inch panel is about 60 percent larger than a 32-inch counterpart.
An increasing number of panel suppliers in Taiwan and South Korea have strategically adjusted, or are adjusting, down their production of 32-inch panels to switch to production of more 40-inch products. Different panel suppliers are betting on their sizes, such as Samsung Display (SDC) of South Korea on 40-inch, Innolux Corp. of Taiwan on 39.5-inch, while LGD (Korea) and AU Optronics Corp. (AUO) on 43-inch products. The increasing production of 40-inch and larger panels have resulted in falling prices for such products.
Industry sources point out that in early 2015, the average price for a 40-/42-inch panel was hovering at about US$140, but had clearly fallen to sub-US$100 in November, and is expected to continue to drop to about US$95 by the year-end, for an annual price drop of 40-plus percent.
David Hsieh, Senior Director, IHS Technology, says that 32-inch panel prices clearly spiked in late 2014, to about US$95, due to robust demand, but by late 2015 the average price for 40-/43-inch panels fell to a record low level. In November, he added, the price for an open-cell 40-inch panel was already sub-US$100. Thirty-two inch TVs have been the most popular models to be the most sought after segment among vendors in the past few years, and have held a market share of about 30 percent, Hsieh said. But by 2016, 40-/43-inch TV prices are forecast to drop to US$250-US$300, starting the transition period for 32-inch models to be increasingly priced as entry-level products.
Global demand for 32-inch TV panels is estimated at about 85 million units in 2015, IHS said, but the annual volume is forecast to slide to some 73 million units by 2016 in conjunction with the decreasing supply volume by Korean and Taiwanese panel makers. Some 68 million 40-/43-inch panels will be shipped in 2015, the market research firm noted, and the volume is expected to grow to some 75 million in by 2016.
Concerns of subdued TV demand are proving to be reality with global TV set shipments for 2015 forecast to fall by 3.7 percent year-on-year (YoY) and LCD TV shipments by 0.1 percent, according to IHS. On the other hand, LCD TV panel producers are faring well as shipments have increased by 5.0 percent in 2015 from the previous year. In fact, annual utilization rate at 8.5th-generation (8.5G) fabs has increased 2 percent YoY in 2015.
4K2K, or UHD (Ultra High Definition), TV panel shipments are estimated to have doubled since 2014, topping 40 million units in 2015. Furthermore, despite overall sluggishness in TV sales, demand for UHD TV panels remains unabated. By panel area, UHD TVs are expected to account for about 40 percent of the TV panel market next year. The trend towards UHD resolution, along with some picture performance improvements like Wide Color Gamut (WCG) and High Dynamic Contrast Ratio (HDR), will continue to increase the added-value of TVs and TV displays, IHS said.