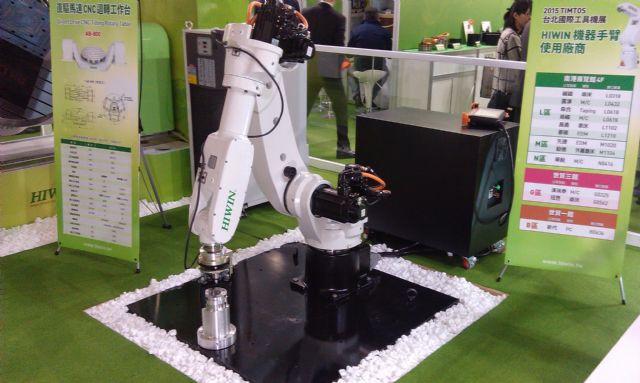 Robotic market is forecast to have promising outlook in 2016.
Market consultancy Topology Research Institute (TRI), a subsidiary of the TrendForce Group of Taiwan, forecasts that the global industrial-robot market to grow robustly in 2016, with mainland China's demand alone rising 26.7 percent to 95,000 systems, despite the still uncertain outlook of the global economy.
The consultancy bases its upbeat forecast mainly on the worsening labor shortage in China, where rising affluence and growing second-tire cities discourage workers from migrating to larger industrial centers to take on low-paying jobs. 
D.W. Po, a senior Topology manager, points out that the mainland is losing "demographic dividend," which refers to the economic growth specifically spurred by less spending on dependents and shopping due to falling fertility rates and longer life expectancy, and seeing its industry transforming to technology-intensive, high-end manufacturing from labor-intensive, low-end manufacturing, which drive the mainland's demand for automated systems like robots.
World economic powers, such as Germany, the United States, mainland China, and Japan, are developing next-generation industry strategies by taking advantage of robotics and computing technologies to offset labor shortages resulting from changing demographics, technologies to rejuvenate their economies. These strategies, including Germany's Industrie 4.0, America's Advanced Manufacturing Partnership (AMP), mainland China's Made in China 2025, and Japan's Robot Strategy, will drive global demand for robots for factories, individuals and households.
Po notes that the automotive industry is currently the heaviest user of robots, with every 10,000 automotive workers in Germany, the United States, South Korea and Japan operating over 1,000 robots in 2014 alone. In mainland China, the ratio was 10,000 workers to 305 robots.
He predicts the automotive industry in the four world major economies to remain the primary users of robots in the years to come.
Po feels that coordinated dual-arm robots will become the solution to fixing labor shortage, boosting productivity, and trimming personnel cost, which are significant when staffing cost continues to rise, a problem exasperated by growing graying populations that further worsen labor shortage.
At the International Robot Exhibition 2015, held on Dec. 2 through 5 in Tokyo, coordinated robotic arms were the center-stage exhibits by international heavyweights, according to Po.