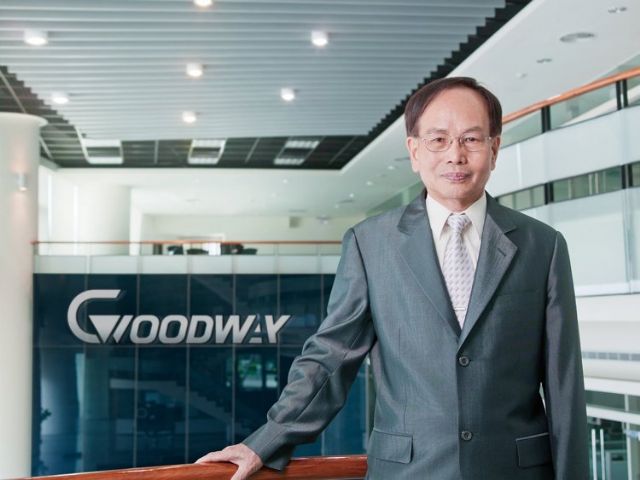 Goodway Chairman Edward Yang expects the machine-tool market to recover in the second quarter of 2016.
Chairman Edward Yang of the Goodway Group, mainly composed of Goodway Machine Corp. and AWEA Mechantronic Co., Ltd., feels that the signs pointing to a recovery in Taiwan's machine-tool industry should arrive in the second quarter of 2016 on grounds that buyers would need huge supply to replenish low inventories after nearly three quarters of adjustment that had begun in the third quarter of 2015.
He notes that the island's machine-tool exports had begun slipping since early 2015, with the downward slide accelerating in the third and fourth quarters. For instance, AWEA has only NT$1 billion (US$30.3 million) of undelivered orders while Goodway has only half as much, both being around 60 percent of the orders they had in the comparable period of the past few years.
Nevertheless, Yang remains optimistic about business prospects in the second quarter of 2016 although the market will not likely be as robust as in the second quarter of 2015. His cautious optimism is based on anticipation that buyers will begin to build up inventory in the second quarter of 2016 after working off backlogs from the third quarter of 2015 through the first quarter this year. Besides, the baseline of the second quarter of 2016 is relatively low compared with the same period of 2015.
Business in the second half of this year, he feels, will largely depend on the extent of mainland China's adjustment of industrial structure, or the often reported transformation from a manufacture-driven economy to one more reliant on service sectors, and whether the global market for smart automation develops as soundly as expected.
Goodway is also aggressively developing machines for the aircraft-building sector, which is drawing attention and participation among the island's leading machine-tool makers thanks to its promise of higher profitability relative to other industries.
Eric Chuo, chairman of Hiwin Technologies Corp., recognized as a world leading maker of precision components for machine tools, also shares Yang's opinion about the second quarter of 2016.
He expects the company's revenue and profitability to further grow in the second of 2016 on grounds that a new factory will start production and the company's shipments of industrial robots will ramp up in the first quarter.