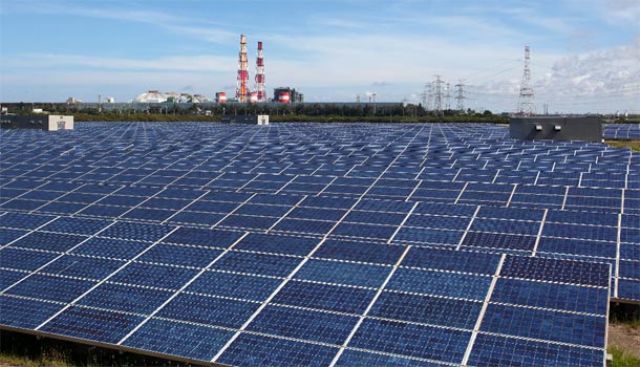 Most of Taiwan's PV-equipment makers have passed EU's preliminary anti-circumvention duty investigation.
The European Commission has preliminarily ruled that 21 of the 23 Taiwanese makers shipping solar photovoltaic (PV) panels and cells to the continent do not circumvent duties, freeing them from the punitive tariff rate of 64.9 percent.
The exempted manufacturers include Motech Industries Inc., Neo Solar Power Corp., Gintech Energy Corp., Apollo Solar Energy Co., Ltd., Solartech Energy Corp., Sino-American Silicon Products Inc., TSEC Corp., AU Optronics Corp. (AUO), E-Ton Soar Tech Co., Ltd., Inventec Solar Energy Corp., and Big Sun Energy Technology Inc., with the failed makers being Tainergy Tech Co., Ltd. and Tynsolar Corp.
Industry executives point out that the ruling will help pave the way for the island's PV-product makers to enter the European market in 2016 with less uncertainty.
They expect orders to flood the Taiwanese makers after the ruling since being tax-exempt makes their products more cost competitive. The relatively high tax rate levied on Taiwan's makers explains the low shipments of solar panels to Europe previously; while Europe remains the world's biggest market for solar energy.
The Taiwanese makers indicate that the European Union (EU) has reached an agreement to allow mainland Chinese PV-equipment makers to sell products above the Minimum Import Price (MIP) limit--set at 0.56 euro per-watt within the shipment quota of seven gigawatts, or face a harsh tax rate of 47.6 percent.
But many mainland Chinese makers, they say, have breached such agreement, thereby jeopardizing their Taiwanese industry peers. Now the EC has decided to collect anti-circumvention duty from companies that help the mainland Chinese makers dodge tax, which offsets any advantage held by Taiwanese manufacturers who attempt to vie for orders from European buyers.
Some 28 Taiwanese PV-equipment makers, including the 21 passed and the two failed makers, have reportedly applied for the EC anti-circumvention duty investigation, 23 have been processed.