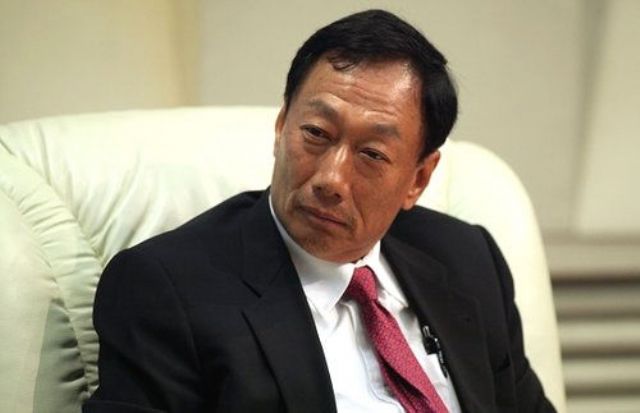 Hon Hai Group's chairman Terry Gou. (photo from UDN)
Hon Hai Group of Taiwan, widely recognized as the world's biggest EMS (electronics manufacturing services) conglomerate, recently signed a cooperation agreement with Beijing Enterprises Group Company Ltd. (BEGCL) of China to jointly develop various businesses in China, including medical services, Smart City, smart geriatric care, etc. Among the targeted projects, a smart geriatric care center is scheduled to kick off operation by the end of 2016, according to Beijing Daily.
The Chinese newspaper reports that the joint-venture agreement signing was attended by Hon Hai Group chairman Terry Guo and L.H. Wu, chairman of both Yonglin Biotech Corp. and HealthConn Corp. of Taiwan (affiliates of Hon Hai).
BEGCL, founded in 2005, is one of the largest state-run enterprises in Beijing and a key financing platform for public infrastructural construction in China's capital. The Hon Hai-BEGCL tie-up, industry sources say, is expected to achieve mutually beneficial result for the two parties.
BEGCL reportedly will also join Hon Hai's fund-raising project for a healthcare-related investment fund, which aims to purchase shares in healthcare-related companies with potential or carry out mergers. The Beijing-headquartered company and Hon Hai will also leverage both parties' available resources to promote products and services. For example, the report says, Hon Hai's proven capacity in information and communication technology (ICT) is expected to help get various research projects in healthcare-related fields off the ground.
The Beijing Daily report says that the joint venture is expected to see initial progress in geriatric care, health monitoring, postpartum recovery, cosmetics, anti-aging and telemedicine services in Beijing. Some insiders who are familiar with the cooperation project say that the two parties are scheduled to kick off providing smart geriatric care services by the end of the year.