British firm predicts market to reach US$398 Bn. by 2017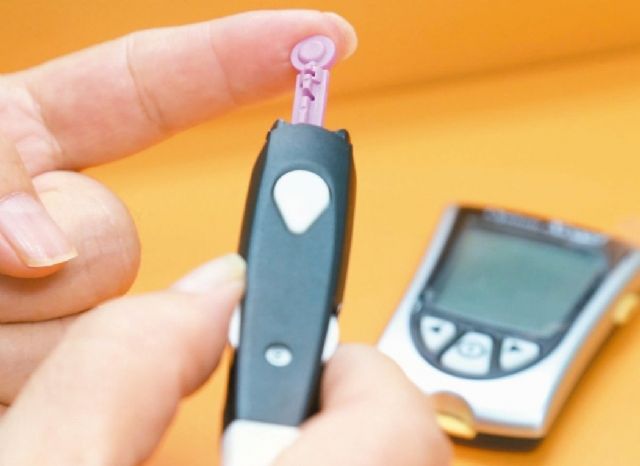 Rosy market outlook prompts many Taiwanese medical instrument makers to expand output (photo courtesy of UDN.com).
In response to consistently strong market demand for medical instruments globally, some Taiwanese firms in the line have been aggressively expanding production capacity at home and overseas, to be better prepared for shipment growth amid such boom that is expected to continue for the next few years.
The increasingly upbeat prospect of the global market for medical devices and instruments is widely confirmed by market observers and researchers globally. For instance, Visiongain, a U.K.-based research firm focusing mainly on medical, defense and communication markets, predicts the global medical devices market to reach US$398 billion by 2017 and keep growing through 2023, while its American counterpart, Lucintel, forecasts the global market size to grow at a compound annual growth rate of 4.9 percent from 2015 through 2020. Such buoyant forecasts have triggered a new wave of output expansion among Taiwanese medical instruments makers who look forward to seeing the predictions come true in the near future.
Among them, Bioteque Corporation (Bioteq), a listed firm on the Taiwanese bourse that specializes mainly in medical disposables for use in hemodialysis access and other fields, has been expanding its factory in the Philippines, which has just come online last year and mainly produces extracorporeal blood circuit tubing sets for hemodialysis and A.V. fistula needles.
Once completed, the expansion project is expected to double the current capacity at the factory, to pump considerable growth momentum to drive firm's overall revenue, given that its blood circuit tubing sets and A.V. fistula needles are widely accepted in Europe, India, Turkey and countries across the ASEAN (Association of Southeast Asian Nations) bloc.
In the meantime, Bioteq also plans to shift entirely the production of hemodialysis products from its Taiwan factory to the Filipino plant, so as to utilize the idle production lines at home to churn out higher-end TPU (thermoplastic polyurethane) medical tubing. By doing so, the firm's monthly output of TPU tubing will shoot up from 28,000 units or so currently to over 50,000 units, with that of its drainage bags also to increase by 15 percent, to provide the company a better basis for growth in the years to come.
On another front, TaiDoc Technology Corp., an OEM (original equipment manufacturer) and ODM (original design manufacturer) of medical devices and equipment, including blood glucose meters, hemoglobin analyzers, vital sign monitors and other medical electronic devices, has just increased its maximum annual capacity of blood glucose test strips to 13 million units after achieving shipments of around 12 million units last year.
Setting Up New Production
At the same time, TaiDoc has been setting up a new production line of next-generation metal electrochemical test strips used in blood glucose meters at its factory located in Taiwan's northern region, which is scheduled to start up beginning mid-2016 with planned annual output of 20 million units. The firm notes that the new line will turn out only 120,000 test strips per month initially, and is expected to start full production as early as in five years.
Motivated by steadily growing market demand for artificial joints in both the U.S. and China, United Orthopedic Corp., a listed company dedicated to production and distribution of orthopedic implants and instruments, has decided to construct its third plant in Kaohsiung, southern Taiwan, this year, which is scheduled to go online in 2017 to double the firm's current output initially. Once the new plant runs at full capacity, United Orthopedic will see its overall output sharply surge 3.5-fold in the future.
Coincidentally, Pacific Hospital Supply Co., Ltd., a supplier of medical instruments and disposables such as tubings, bags and bottles that is listed in Taiwan, has order visibility extended to the second quarter of this year, so having stepped up the construction of a new plant on the island, in an effort to secure more sustainable growth in the short term. The firm plans to move production equipment from the old plant to the new one in the third quarter, and kick off production at the new factory in the first quarter of 2017, when its maximum annual output will double accordingly.