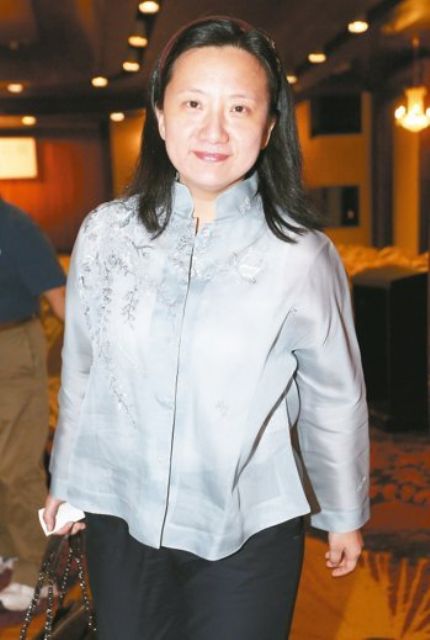 HannsTouch chairperson W.H. Ma.
HannsTouch Solution Inc., recognized as a leading maker of touch sensors for active-matrix organic light-emitting diode (AMOLED) in Taiwan, says that Samsung Electronics has promised to invest NT$1 billion (US$30.30 million) in an NT$1.8 billion (US$54.54 million) factory it plans to build to cope with robust demand from Samsung.
HannsTouch executives point out that Samsung has begun using AMOLED screens on its mid-range smartphones like the Galaxy A series, in hopes of boosting smartphone sales in view of the lukewarm sales of its flagship Galaxy S and Note models.
They added that the usage of AMOLED screens has driven up Samsung's demand for touch sensors, hence prompting the South Korean maker to ask HannsTouch to boost its output to 50,000 units from 30,000 units.
HannsTouch executives say the company has shown reservation towards the expansion project due to the lack of capital, an issue now addressed with Samsung's pledge to offer aid. So it only needs to raise about NT$800 million (US$24.24 million).
HannsTouch's insufficient or fully-booked capacity, ironically, has been exacerbated by a lengthening customer list that includes rising mainland Chinese AMOLED makers, namely Tianma Microelectronics Co., Ltd., EverDisplay Optronics (Shanghai) Ltd., and BOE Technology Group Co., Ltd.
Tianma has been integrating HannsTouch's touch sensors into its AMOLED displays for Huawei Technologies Co., Ltd.'s smartphones.
The mainland's display makers are aggressively phasing into AMOLED manufacturing amid continually overcrowding in the liquid crystal display (LCD) market. But cross-technological migration is easier said than done for the mainland makers can only source from HannsTouch, currently the only supplier of high-end touch sensors for such displays.
HannsTouch expects average selling prices of its sensors to steadily rise thanks to increasing demand from Samsung, its primary customer, as well as the mainland's buyers, who will help to drive its profitability for 2016.
In the third quarter 2015 alone, the company had revenue of NT$1.02 billion (US$31 million), surging 21.31 percent from a quarter earlier. The gross margin rate soared to 23.32 percent, core business operation swung to profit from loss, operating income posted at around NT$185 million (US$5.60 million), and after-tax net income was NT$183 million (US$5.54 million), or NT$0.24 per diluted share.
Industry executives generally see upbeat prospects for the company's 2016 sales based on the bullish operation in late 2015.