Boltun Corp. of Taiwan is approved as direct supplier to VW's global factories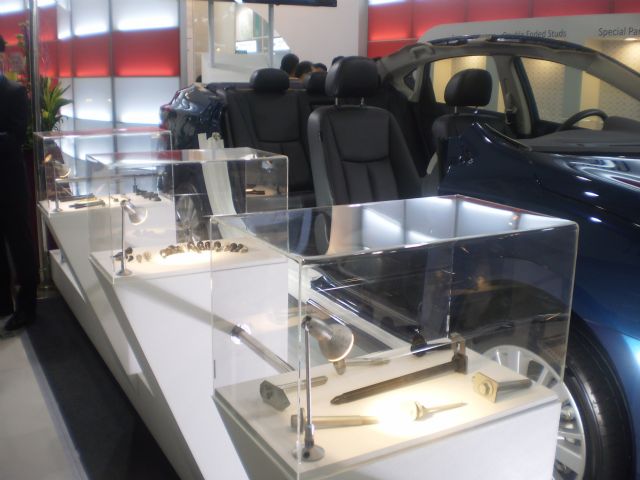 Demand for automotive fasteners continues to gain steam from the bullish car market.
With recent TV reports on CNN and CNBC stating encouraging vehicle sales in the U.S., likely due to record-low gasoline prices across North America, the global automotive market may be one sector of the volatile global economy that is set for steady growth, despite widely reported economic slowdown in China for 2016.
In addition and as reported on CNN, CNBC TV news on January 16, crude oil prices have dropped below US$30 a barrel, a downtrend that could continue with the OPEC (Organization of the Petroleum Exporting Countries) still unwilling to cut production until 2017, coupled with the recent lifting of economic sanctions on Iran who may add 500,000 barrels a day to the current glut, to further weigh on crude oil prices in the near term, to further reduce gasoline prices and fuel car sales globally. Such scenario would also drive carmakers' demand for automotive fasteners in the short term, which is attracting a number of Taiwanese fasteners to explore the sector.
Promising Outlook
The global automotive market has reason to be cheery. IHS Automotive, a division of IHS Inc., a U.S.-based market research firm, says in its report issued in 2015 that global light-vehicle sales for the year are forecast to have hit 88.6 million units, up 2.4 percent year on year to continue a five-year growth streak, to keep growing to nearly 90 million units by 2016 despite simmering concern over global economic uncertainty. And the robust growth, IHS Automotive stresses, will be mainly generated in the U.S. and China.
Driven by positive factors, including encouraging economic growth and improving credit conditions in North America, IHS Automotive estimates annual light-vehicle sales in the regional market at more than 20 million units in 2015, representing a 2.5 percent increase over 2014, with 16.9 million units to have been sold in the U.S. alone.
Regardless of the outcome of the upcoming presidential election, the outlook of the U.S. market will remain solid in the years ahead, as IHS Automotive forecasts light-vehicle sales in the country to reach 17.2 million units by 2016 and peak at 17.5 million by 2017, based partly on plunging gasoline prices, which will continue to serve as a main incentive among others to prompt American consumers to buy new cars.
On another front, after cutting its year-on-year growth forecast for the Chinese auto market in 2015 to 1.4 percent from a rise of 4.4 percent forecasted previously, with sales volume of 23.4 million units, IHS Automotive still believes the country's light-vehicle sales to continue to grow by 3 percent in 2016 to 24.2 million units, thanks to anti-pollution measures and cash-for-scrap incentives, although the recent stock market volatility, with the Shanghai market still unstable by January 18 after having been circuit-halted twice in the first weeks of trading, had not been taken into account before the abovementioned forecast was made. Sales in 2017 and 2018 are estimated at nearly 26 million and 26.9 million units, respectively.
The Metal Industries Research & Development Centre (MIRDC), a market research and R&D institute in Taiwan, echoes IHS Automotive's viewpoint that China will drive growth of global light-vehicle sales, as stated in a report issued earlier that says China's annual light-vehicle sales are expected to reach 27.7 million units by 2019, compared to a combined total of some 31 million units forecast for the U.S. and EU bloc in the same year.
Generally speaking, the future of the global automotive industry remains rosy, which has produced a ripple effect to benefit upstream suppliers of automotive fasteners. For instance, the U.S.-based Stanley Black & Decker saw sales revenue of its auto repair division, whose business scope includes supply of automotive fasteners to make the brand a major player of its kind in the country, grow 2 percent year-on-year in 2014, hence driving the firm's overall revenue to nearly US$2.9 billion, mostly thanks to strong market demand for automotive fasteners.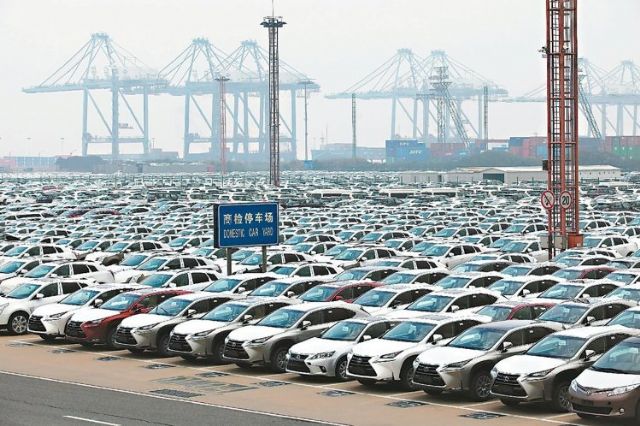 Prospects of the global light-vehicle market are widely expected to remain upbeat throughout 2017 (photo courtesy of UDN.com).
Excellent Potential 
The tremendous business potential of the automotive fastener segment is irrefutable to Taiwanese fastener suppliers, simply because an ordinary car typically requires 2,500-3,000 pieces of various fasteners and fixtures, including banjo bolts, double ended studs, hex bolts, screws, tube nuts, floating nuts, hex flange nuts, insert nuts, lock nuts, ball studs, double ended rivets, dowel pins, hinge pines, locator pins, sleeves, bushings, grooved shafts and many others.
Kristy Chi, MIRDC's industry analyst and market researcher of fasteners and fixtures, points out that while fasteners in a car can account for 4.5 percent of the total weight, such fasteners are roughly categorized into internally-threaded fasteners, externally- threaded fasteners and others, or according to the automotive section in which they are installed: the steering and transmission systems, electrical components, steer wheels, etc.; the chassis system consisting of fluid carrying components, braking systems, suspension systems, pumps, etc.; the car frame including central locking systems and shock-absorber systems; and others such as airbags and related safety systems.
Briefly explaining the finer points of making fasteners to meet safety specs, regarded as the most important criterion for automotive fasteners, Chi stresses that high safety-rated cars as recognized by automotive engineers are those with fasteners in the structure and mechanisms that should deform or break upon collision, to reduce damage to parts and components so as to minimize injury to the car's occupants. As such, Chi says, a good automotive fastener that truly meets carmaker's requirements should have precisely moderate tensile strength, which has to be achieved under exacting production with reliable tools, instruments and methods.
Qualitative consistency is also an equally important feature of automotive fasteners, says Chi, primarily because car production lines are widely automated today, and a screw or bolt with inconsistent dimension may cause the whole production to be halted and therefore result in massive loss in daily output. In reality, automotive fasteners are unacceptable to carmakers unless they have nearly zero defect.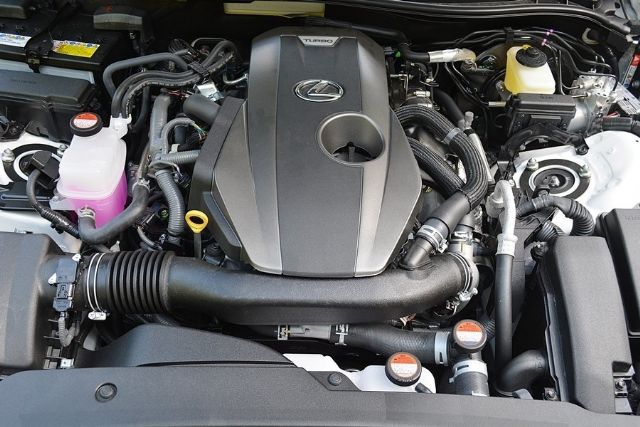 Vehicle engines require fasteners that must meet strict standards (photo courtesy of UDN.com).
Current Trend
Given the abovementioned features, automotive fasteners therefore command higher profit margins than DIY-caliber models, and have widely become major items in product lineups of Taiwanese fastener makers who have gradually phased out production of lower-end fasteners. Most of them have notably passed TS-16949 certification.
In an exclusive interview with CENS earlier, Anchor Chang, chairman of Taiwan Industrial Fastener Institute, the island's association of fastener manufacturers, confirmed the said trend of automotive fasteners throughout the industry, and that around 30-40 percent of Taiwanese fasteners makers have successfully tapped the segment for automotive fasteners and this proportion is expected to exceed 50 percent within three to five years, which he believes will materialize given that global market demand for new cars has exceeded 85 million units yearly and is expected to keep growing to 100 million units in the short term.
A Taiwanese maker who has established solid presence in the segment, San Shing Fastech Corp., reportedly the world's largest supplier of steel nuts by shipment, offers over 5,000 kinds of nuts in its lineup, some of which already accepted by globally known carmakers as General Motors, Ford, Chrysler, Benz, BMW and Renault. Benefiting from the bullish global market for new cars, the firm effectively drove its overall gross profit margin to 20.4 percent in 2014 as reported by MIRDC, a phenomenal achievement compared to paper-thin profit margins generated by most Taiwanese electronic parts makers. 
Another leading automotive fastener supplier noted by MIRDC is BOLTUN Corporation, who has in-house capacity at its factories in China for nearly full cycle of production, from pickling, spheroidizing, wire drawing through cold heading, hot forging, pressing, machining and finishing to thermal treatment, electroplating, painting, sorting and packaging, which achieves sharp cut in production cost.
Backed by the capability and capacity built locally, the firm has pass certification by Chinese carmakers and their tier-1 parts suppliers, hence tapping supply chains of Dongfeng Nissan, Shanghai Volkswagen, SAIC General Motors, TRW Automotive, Benteler International (a chassis components maker) and Dana Rexroth (reportedly the world's biggest supplier of transmission replacement parts). More notable is that the firm has already been certified by Volkswagen's German headquarters as a contractor qualified to supply fasteners directly to Volkswagen's car factories worldwide.
Mainly focusing on the North American segment of the global automotive fastener market, Sumeeko Industries Co., Ltd. is remarked for its automotive fasteners having contributed over 70 percent to overall revenue. Presently, the company is a tier-1 supplier to General Motors, and a tier-2 to Toyota, as well as a contractor to Chrysler, Nissan, Honda, Suzuki, BMW and Volkswagen.
Also riding the boom of electric vehicles, Sumeeko has supplied Tesla Motors, whose orders contributed 5 percent to the Taiwanese firm's revenue in 2013, 8 percent in 2014 and an estimated 10-plus percent in 2015. To fill flooding orders, Sumeeko has just put aside over NT$120 million (US$3.63 million) to build a new factory in Pingtung County, southern Taiwan, which is scheduled to start up sometime between 2016 and 2018 with planned annual output equaling the current capacity at its Kaohsiung plant. The company is reportedly also considering mergers and acquisitions to further boost its presence in the global automotive fastener market, especially after a Taiwanese counterpart acquired Germany's ESKA, Europe's top-3 automotive fastener maker by size and a Tier-1 supplier to Benz, BMW and Volkswagen, in 2014.
Automotive fasteners make up small proportion of a car's gross weight but are critical to safety (photo courtesy of Sumeeko).
With underselling competition among emerging rivals repeatedly mentioned as an exigent threat against Taiwanese traditional manufacturers, MIRDC's analyst Chi indicates that moving upmarket to automotive fasteners is a feasible, rational strategy for Taiwan's fastener makers as a counter measure, given that such product items call for higher production technology and skills than DIY-level fasteners, but command better margins (for instance, replacement fasteners for auto repair are quoted as high as US$4 per kilogram, compared to sub-US$0.6 for bolts sold at ordinary hardware shops).
Chi also looks at the future of Taiwanese automotive fastener suppliers with optimism, primarily because even if market demand remains robust enough to keep their production lines humming for a long time, many of them continue to feverishly improve production capabilities and capacity as reflected by the pace of acquisitions and mergers. Such unabated effort, Chi stresses, will certainly help to enhance the global profile and health of Taiwan's fastener industry in the years ahead.