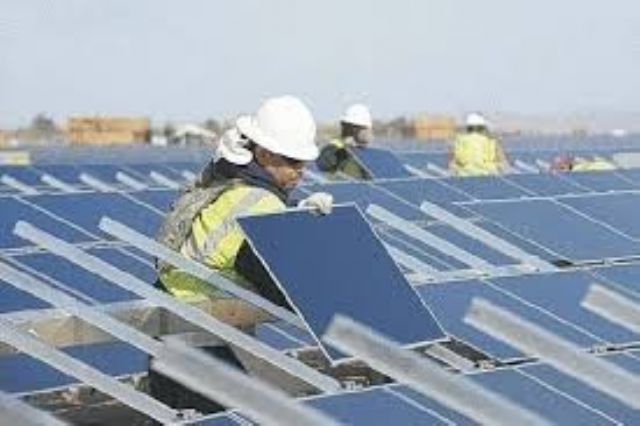 Suring orders prompt Taiwan's PV makers to add work shifts during Chinese New Year break.
Taiwan's photovoltaic-equipment makers, including suppliers of crystalline silicon wafer, solar cells and modules operating upstream, midstream and downstream the industry, have announced extra work shifts during the upcoming Chinese New Year break, to start Feb. 6 and generally end Feb. 14, to deal with robust orders.
The employers will pay two to four times their employees' normal wages for working the extra shifts during the holiday. 
Contrasting the soft spots that have hit some sectors of the information technology and communication industry and the electronics makers on the island in recent months, confirmed by the recent reports of Apple's modestly slowing growth in the last quarter of 2015 and somewhat disappointing sales of iPhone 6 of late that are impacting future orders placed with the likes of Hong Hai of Taiwan (widely reported as the primary assembler of iPhones), local PV makers are receiving orders that are inundating their production lines. They say their industry's book-to-bill (B/B) ratio is above 1, meaning that over US$100 worth of orders were received for every US$100 of products billed last month.
Based on such flooding orders, they feel their production lines will stay at full capacity throughout the normally lukewarm first quarter this year.
To deliver the orders on time, the Taiwanese manufacturers have decided to add work shifts during the Chinese New Year holidays. The makers include silicon wafer suppliers Green Energy Technology Co., Ltd., Sino-American Silicon Products Inc., Gigastorage Corp., and Giga Solar Materials Corp. as well as cell and module makers Motech Industries Inc., Gintech Energy Corp., Solartech Energy Corp., and TSEC Corp.
They also say strong demand has driven up prices of the products to set the stage for encouraging performance of the sector in 2016. The solar power sector is often at the mercy of governmental policy that can quickly shift according to economic growth, politicking by special interest to reallocate or terminate incentives as subsidies. 
Thanks to plentiful orders, Motech, Gintech, Solartech and Tainergy Tech Co., Ltd. have swung to profit from loss since the third quarter of 2015.
The Taiwanese manufacturers expect their earnings for the final quarter of 2015 and the first quarter of this year to rise relative to those of the same period a year ago, with gross margin ratios to also grow at estimated double-digit range.
Unexpectedly robust orders have also prompted the local makers to recruit more workers, with the incidental benefit to Taiwan's job market of absorbing many laid-off workers from other industries.
When the PV market was bearish early last year, most of the island's solar-product makers gave time off to most of their employees during the Chinese New Year holidays to minimize cost.
However there are two sides to every coin of news. Brimming demand can only be smoothly met when raw material supply is continuous, which, unfortunately, is not the case currently. Taiwanese manufacturers are fretting over the alarmingly tight supply of the two major materials for production: silicon wafer and silver powder.
Silicon-wafer suppliers estimate the price quoted to peak in the current quarter after surging above the profitable US$0.9 apiece, to likely motivate cell and module makers to hike prices.
Dowa Hightech of Japan is recognized as the biggest supplier of silver power to solar-equipment makers, commanding half of the world market for the power. In early January this year, the company temporarily shut down its factory due to an accident, which killed two workers and injured two others. The suspension has triggered worries among Taiwan's PV manufacturers, who fear they may not have enough powder to fill the surging orders. Many of them have turned to DuPont and Heraeus Holding GmbH for alternate supply.
Some industry executives predict that Dowa could resume supply by February, but some feel the supply chain will not be repaired until this March.