Taiwan's Ministry of Finance (MOF) recently announced that the national tax revenue hit a record high of NT$2.12 trillion (US$638.1 billion) in 2015, up 7.2 percent from the previous year to outstrip the original target by NT$173.1 billion (US$5.21 billion). The gap between the actually levied and targeted amounts was also a record high.

The Ministry preliminarily predicted that in December, 2015 the national tax revenue was NT$124.8 billion (US$3.76 billion), up 2.6 percent from the same period of the previous year, or year-on-year (YoY). Compared to the same month of 2014, the MOF said, the land value increment tax, business income tax, and gift tax saw clear increases, with the business tax and individual income tax seeing YoY decreases of NT$9.2 billion (US$277.1 million) and NT$4.5 billion (US$135.5 million), respectively. A senior official attributed the relatively lower income tax revenues to the companies having distributed and booked reduced earnings.

Hsu Jui-lin, Deputy Director General, Department of Statistics (DOS) under the MOF, pointed out that the real 2015 national tax revenue will be even higher, as some tax revenues will be in-turn booked or entered by January, especially business tax revenue. So it is predicted that eventually the 2015 national tax revenue will be about NT$180 billion (US$5.42 billion) higher than originally expected.

In terms of the different tax categories in 2015, Hsu said, the individual income tax increased by NT$61.9 billion (US$1.86 billion), operating income tax increased NT$58.5 billion (US$1.76 billion), land value increment tax gained NT$11.8 billion (US$355.4 million), commodity tax added NT$9.2 billion (US$277.1 million), inheritance tax increased NT$NT$4.7 billion (US$141.6 million); but sales tax decreased about NT$8.2 billion (US$246.9 million) and securities transaction tax dropped NT$6.2 billion (US$186.7 million).

Among the 2015 national taxes collected, the business income tax, individual income tax, commodity tax, gift tax, vehicle license tax and property tax all hit record highs.

DOS' data shows that last year's commodity tax totaled NT$182.1 billion (US$5.48 billion), about NT$7.4 billion (US$222.9 million) higher than the previous year's, to which the department attribute increased sales of imported cars in the domestic new-car market. A total of 427,750 new cars were sold in Taiwan last year, basically on par (down only 3,056 units) to 2014, with notably the sales volume of imported cars increasing by 18,339 units (compared to that of locally-assembled models down by 21,395 units). Increasing import-car sales in Taiwan also helped to raise tariff income for the government to NT$110.4 billion (US$3.33 billion) in 2015, NT$3.2 billion (US$96.4 million) higher than that of the previous year.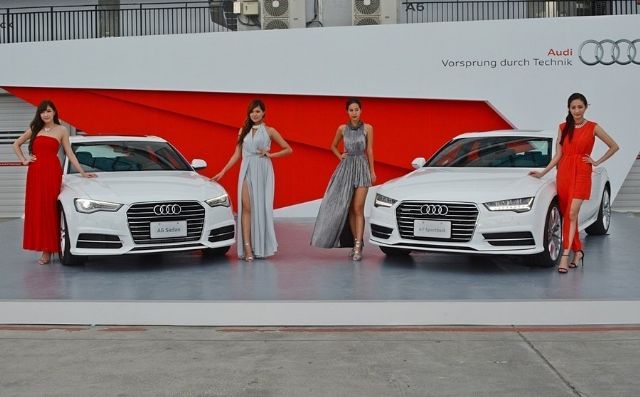 Taiwan collects higher commodity taxes due to rising sales of imported cars in 2015.
In December, 2015, the government's securities transaction tax income dropped 6.6 percent year-on-year (YoY) to NT$7.5 billion (US$225.9 million), with such revenue for 2015 totaling NT$81.9 billion (US$2.47 billion), down 7.6 percent.
The sales tax income declined by NT$9.2 billion (US$277.1 million) YoY in December, 2015, with such sales tax collected totaling NT$326.9 billion (US$9.85 billion), down 2.4 percent, or NT$8.2 billion (US$241.9 million), YoY. The MOF attributes the sales-tax revenue drop to the falling international oil prices, which led to decreased import volume for hedging against risks.