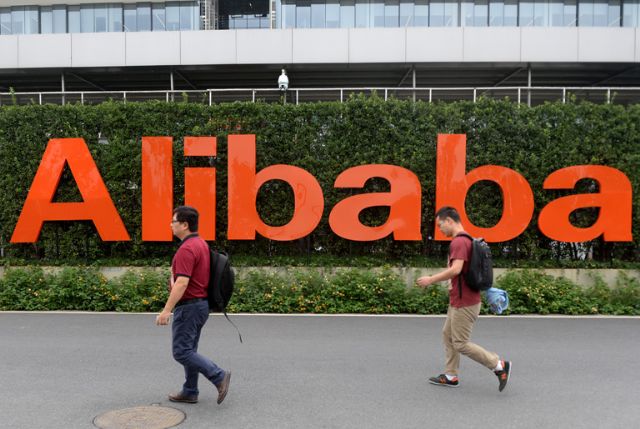 The Alibaba Holding Group Ltd. to move servers of its e-commerce platform to Hon Hai's software industrial park in Kaoshiung.
The Alibaba Holding Group Ltd., the e-commerce service provider headquartered in mainland China, will move some of the servers hosting its online retail platforms Taobao Marketplace and Tmall.com to buildings owned by the Hon Hai-Foxconn Technology Group in a software industrial park located in Kaohsiung, southern Taiwan.
According to WSJ online, "Alibaba is China's—and by some measures, the world's—biggest online commerce company. Its three main sites, Taobao, Tmall and Alibaba.com, have hundreds of millions of users, and host millions of merchants and businesses. Alibaba handles more business than any other e-commerce company. Transactions on its online sites totaled $248 billion last year, more than those of eBay and Amazon.com combined."
Hon Hai, Taiwan's biggest manufacturing conglomerate by revenue, has reportedly set aside space in a software research and development building and a digital convergence building at the park for the Alibaba servers.
Since the two parties have worked together in mainland China and Japan, the server move-in deal will be the first partnership between them on Taiwan once set up. 
Taobo Marketplace, or Taobao, is mainland China's largest consumer-to-consumer online shopping platform while Tmall.com is an online retail platform to complement Taobao.
People familiar with the cooperation deal between the two companies point out that after the move-ins, Alibaba will expand its cooperation with Hon Hai by sending its e-commerce specialists to stay in Taiwan and engage in exchanges with their counterparts at Hon Hai.
They say the possibility for two companies to enter into larger and closer alliance is quite likely.
Alibaba is another world-leading enterprise to move in the Hon Hai software park after Hope Bay Technologies Inc., a supplier of cloud-computing products and services.
Industry executives predict Alibaba and Hope Bay to act as the primary drivers of Kaohsiung's digital content industry, to draw more software developers into the southern Taiwan port city.
The software R&D building at the software industrial park is designed as a post- incubation center for the software industry. Hon Hai and the National University of Kaohsiung have opened an incubator in the building to foster 10-plus startups, some of which will be selected to start their post-incubation tasks at the park, including mass production of products, product positioning, and market exploration.
In addition to incubator startups, the software R&D building is also open to enterprises inside and outside the park who may wish to set up operations.