Maker is leading the way in turning "smart factory" into reality for Taiwan's manufacturing industries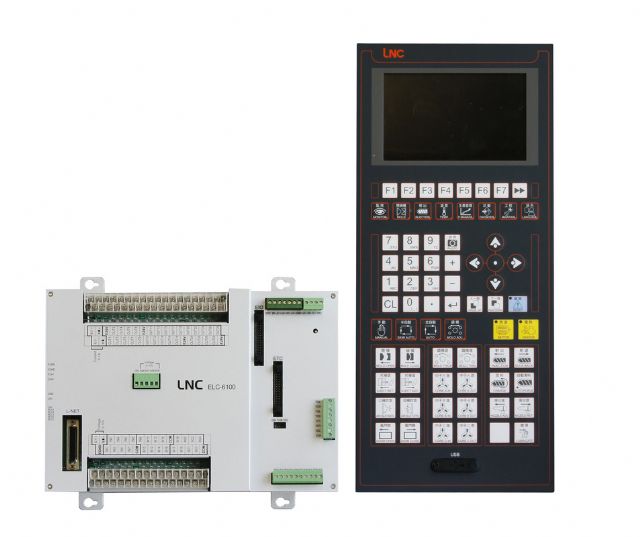 LNC Technology targets global CNC controller market with complete product range.
In 2016, LNC Technology Co., Ltd., recognized as a leading maker of computer numerical controllers (CNCs) in Taiwan, has plans to target three global sectors for orders: manufacturers of machine tools, plastics-processing machines, industrial robots, and industrial machines; robot manufacturers seeking customized controllers; and manufacturers building production lines based on Industry 4.0 specifications.
The company is widely regarded as the No.1 CNC brand in the Greater China market with its versatile controllers, with footholds in mainland China including Dongguan, Kunshan, Ninbo, Tianjin, and Nantong.
Worldwide, the company has outlets in Turkey, Thailand, and Indonesia and plans to set up shop in more countries as part of its strategy to become a global brand.
Steady Growth
Company president, L.Y. Guo, forecasts the global market for robots to grow steadily in the years to come in light of persistent increase in demand worldwide over the past few years, albeit being somewhat reserved to admit the robotic market will not grow at the globally-enviable pace like the Apple iPhone.
The key for controller makers to win comparatively massive orders on the robotic market, Guo thinks, is providing complete domain solutions to various robotic applications.
Stating the usual course of progress in new technology that typically sees upstarts jumping onto a bandwagon to quickly emulate existing tech, he notes that competition in the market of standardized robots has become increasingly stiff, hence obliging makers to upgrade their ability to develop controllers for special or dedicated purposes, which is simply critical to stay ahead. 
Guo points out that LNC Technology is providing controllers that enable users to add smart functionalities they develop in-house to such controllers to effectively achieve specialized or dedicated applications. Having the capacity to meet customers' differentiated needs, he stresses, is the company's overriding advantage.
In recent years, the world leading economies including the U.S., mainland China, and Germany have come up with their own versions of Industry 4.0 policy, making Industry 4.0 the centerpiece in their industrial development roadmap in the years to come.
Guo concurs that the automation-based Industry 4.0 sounds good at face value, but the idea would be a flash in the pan without a concrete starting point.
Industry 4.0 is essentially a way for many manufacturing heavyweight nations as China, Germany and the U.S. to address rising labor rates, shortage of manpower due to declining birth rates by developing production lines with more robots that tap Big Data, the Internet and cloud computing.      
Smart Factory
LNC Technology's starting point, he says, is "smart factory". To build a smart factory, the first step is to make machines in the factory smart, which involves interconnecting equipment at all workstations with the Internet-based network.
In addition to making the most of information flow, robots must be used to connect all front-end, mid-end, and back-end productions at every workstation in a smart factory. In the future, a lot of smart software will be added to keep production lines evolving. Such technology will gradually raise production efficiency and defect-free rate, with the foremost advantage of smart production lines being to meet customers' needs for flexible production of diversified products in low volumes. Suppliers with this edge will outdo rivals, especially in sectors as custom car parts, to accept small orders without rigorous, costly, time-consuming re-jigging.
Guo says after nearly 15 years of development, his company has built the capability to help manufacturers meet the goal of maximizing output at lower cost and higher speed. 
Wide Range
Currently, the company's controllers are available for almost all smart machines including CNC machining centers, CNC turning centers, CNC grinding machines, CNC boring machines, CNC pressing machines, cutting machines, beveling machines, hydraulic-driven plastic-processing machines, all electric injection-molding machines, robots, automation systems, energy-saving systems, and temperature/pressure sensing modules. "Not even German and Japanese makers can compete with us in providing such a complete range of controllers," Guo boasts.
He stresses that any manufacturer eager to turn their factories into smart ones will be able to see their machines deliver the best cost-to-performance value and interconnect all their machines without extra cost if they outfit their factories completely with LNC controllers.
The company is promoting the latest versions of EtherCAT real-time control system, which can serially connect controllers of all equipment with peripheral servo motors, input/output, sensors, conveyor belts, material loading and off-loading robots, and inspection modules on EtherCAT communication protocol via command of LNC controllers.
LNC, according to Guo, has entered into strategic cooperation with Hiwin Technologies Co., Ltd., which is recognized as a world-leading maker of motion-control systems such as ball screws and linear guideways, by integrating its controllers with Hiwin's machines.