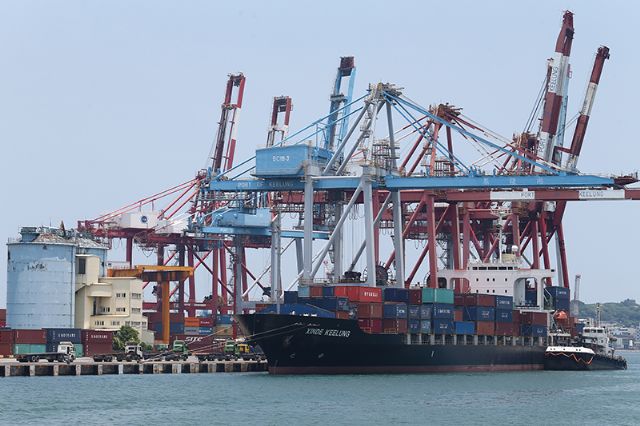 Taiwan economy predicted to attain a modest 2 percent goal in 2016.
Although the Directorate-General of Budget, Accounting and Statistics (DGBAS) of Taiwan's Cabinet will not release its latest forecast for Taiwan's economic growth in 2016 until Feb. 17, National Development Council (NDC) Deputy Minister S.Q. Kao has predicted the island's economy to attain the humble growth target of 2 percent year on year.
She bases her forecast on the still healthy momentum of the island's domestic consumption and improved leading indicator and coincident indicator for the island's business cycle.
In November last year, the DGBAS predicted Taiwan's economy to grow 2.32 percent year on year in 2016 as a result of decelerating global economic recovery and spiraling Taiwan exports, which had declined as many as 9 months consecutively.
However, Kao points out that consumption and investments on the island remain strong, to likely help meet the modest 2 percent growth goal.
She notes that the International Monetary Fund (IMF) has cut its forecast on 2016 global economic growth to 3.4 percent in January this year from 3.6 percent it had issued in October last year. In the meantime, economy forecaster IHS Global Insight, Inc. has slashed its forecast on the growth to 2.8 percent from 3 percent it had previously projected in consideration of the weaker-than-expected U.S. economic recovery and in anticipation of the weaker growth in the mainland Chinese economy this year than last year.
Originally, the DGBAS forecasted the island's exports to rise 1.97 percent year on year in 2016. Kao feels that the actual result will miss the forecast in consideration of the weaker-than-expected recovery of the American and mainland Chinese economies, to echo what has been said on most major business TV channels as CNN, CNBC and Bloomberg. However she still feels optimistic towards domestic consumption this year on the island.
Based on the 7 percent year-on-year growth of Taiwan's machinery imports in the final quarter of last year, the deputy minister reassures the public and business community that pessimism is unnecessary regarding private sector investment on the island at least in the first half of this year.
The planned 10.7 percent growth in government spending on public work projects will also play a crucial part in boosting the island's economy this year, she adds.
However, citing the World Economic Survey (WES) result for the first quarter of this year recently released by Ifo Institute for Economic Research, Munich, Germany, Kao's organization points out that the survey index dropped from 89.6 points to 87.8 points this quarter, drifting further from its long-term 96.1-point average.
For Taiwan, its survey result reveals the island's current economy, capital expenditure, and private-sector spending are falling short of normal levels. After six months, these sectors will roughly stay flat, with consumer prices to likely rise and the NT-dollar-to-greenback rate to continue weakening.