Jonney Shih, chairman of Asustek Computer Inc. (Asus brand), one of Taiwan's well-known personal computer (PC) and consumer electronics vendors, recently said that 2016 is set to be a very important year for the brand. Despite facing many uncertainties in the New Year, he added, Asus has mapped out different ambitious goals and looks to build simultaneous growths in its global sales of cellphones and notebook PCs.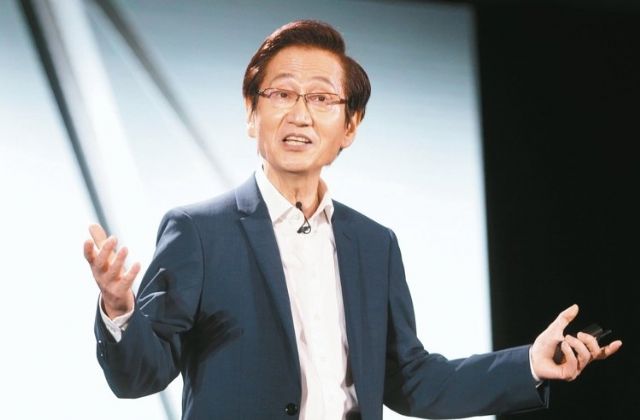 Asus chairman Jonney Shih says his company aims to sell 22 million PCs and 30 million cellphones in 2016. (photo from UDN)
A key target for Asus in 2016, according to Shih, is to become a member of the Big League in the global cellphone market by entering into the world's top-10 ranking. As a seasoned CEO, he expressed in the speech during the company's Chinese Lunar Year-end party effusive gratitude for the employees' efforts in 2015, when the market saw chaotic impact due to roiling economic events as ISIS terrorism, slowing Chinese economic growth, and investor sentiments rocked by declining oil prices, with Asus still posting stable performance finally.
Asus' internal-company annual sales goal for 2016 include: 22 million notebook PCs (up 5 percent from previous year); more than 30 million cellphones (up 46 percent from about 20.5 million units). Shih stressed many uncertainties have loomed in 2016, such as intensifying global competition and increasingly strong consumer consciousness, to call for all employees to continue working together to achieve upgrading.
In the new Internet of Things (IoT) era, Shih pointed out that Asus has to stay with the trend to tap opportunities incidental to rising demand for smartphones and notebook PCs. In addition, he stressed, Asus will launch its robotic products in 2016.
To further upgrade its capacity for globalization, Shih said that his company has turned to recruit talents from the renowned Stanford University in California, U.S., instead of the highly-ranked Peking University of China, so as to accelerate its business deployment in Big Data. That, the chairman stressed, is one of the key strategies for Asus to pursue unrivaled leadership. 
Answering media's questions about Chinese smartphone brand Xiaomi's entry into the PC market, Shih said that such move has proven his previous forecast of the market development. Currently, he explained, cellphones and PCs are the two types of terminals enjoying the strongest demand; one for mobile computing and another for professional computing to upgrade productivity.
Among different types of IoT-related terminals, Shih said, smart wearables and robots are the key segments for Asus' future business deployments, and many new products are being developed, including a robot to be launched soon this year.