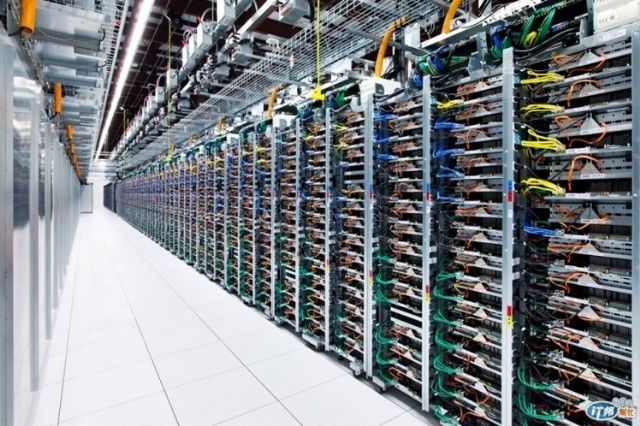 International cloud heavyweights are seeking partnerships with Taiwan's ICT manufacturers to drive the market. (cloud equipment shown)
Cisco Systems, Inc., Hewlett-Packard Co. (HP), Dell, Inc., and Huawei Technologies Co., Ltd. are reported to be aggressively seeking partnerships with Taiwan's information-communications technology (ICT) manufacturers as they attempt to boost revenue by offering cloud data center services during intensifying competition, market saturation, unpredictable consumer preferences for mobile devices. 
Reports by TV channels as CNBC and CNN have said that Chinese smartphone makers as Xiomi survives on paper-thin margins as they target bigger market shares in China and gradually overseas as Taiwan; while desktop personal computer makers' livelihoods continue to be squeezed by steadily rising popularity of digital mobile devices as smartphones, notebook PCs and notes. And the ever-shortening gap between product launches of smartphones only show the formidable challenges of the segment, whose prices at launch often decline 20 percent or more in a year or less upon introduction of newer models. A recent TV report on CNN said that only two smartphone brands were profitable in 2015.  
Taiwanese makers that are approaching include the Hon Hai-Foxconn Technologies Group, reportedly Taiwan's No.1 electronics manufacturing conglomerate by revenue, and Quanta Computer Inc., a major notebook computer maker based in Taiwan with customers as Apple, Compaq, Dell, HP, etc. 
Hewlett-Packard Enterprise (HPE), HP's cloud subsidiary, is spearheading an alliance formed around its Open Platform for Network Function Virtualization (OPNFV). The alliance has over 100 members including China Mobile Ltd., ZTE Corp., Intel Corp., and the SK Group.
Cisco is the leader of the OpenDaylight alliance, which has around 110 members including IBM Corp., Microsoft Corp., Lenovo Group Ltd., Intel Corp., Dell, and Tencent Holdings Ltd.
Huawei is leading the NFV Open Lab alliance, which has over 100 members. Industry executives feel there is a high likelihood for the Huawei alliance to replace the Cisco consortium.
The three alliances have instructed their contract suppliers to meet specifications and verifications when filling orders for equipment, including switches, servers and storage.  
Industry executives estimate that verified suppliers to ship twice as many switches, servers and storage equipment by 2017 worldwide as they did in 2016, to be mostly driven by emerging market of 5G mobile connection and Internet of Things (IoT).
The trend is inspiring cloud-infrastructure providers to accelerate their expansion plans. The IBM-led Softlayer consortium is speeding up its expansion plan, Skytap Inc. plans to install its seventh cloud data center in Canada by early March this year, and LinkedIn Corp. has begun installing 100G-grade data connectors.
Industry executives project the traffic volume of data on the Internet to account for 83 percent of the capacity provided by cloud-based data centers worldwide by 2019, up from 2014's 61 percent, mainly thanks to increasing demand for cloud computing.
The rapid growth in cloud-computing demand will also drive the growth in the market for data centers that are built on Software-Defined Networking (SDN). Industry executives estimate the global market for SDN to spike to US$35.6 billion by 2018 from US$3.4 billion in 2014.
Although many big players of the global cloud-storage industry have trimmed their bloated budget for expansion plans based likely on overly optimistic outlook and lack of thorough consideration, Amazon, Microsoft, and Google have set the goal of boosting revenue by double-digits this year. Their ambitious goals are estimated to fuel the global demand for cloud equipment, reportedly a forte of Taiwan's ICT industry.