At the Mobile World Congress (MWC) 2016, held February 22-25, MediaTek Inc. of Taiwan, recognized as a major semiconductor company, and telecom equipment maker Nokia jointly demonstrated technologies in Barcelona, Spain, designed to improve power efficiency and enhance network coverage in the connected world of smartphones and sensors.

While smartphone penetration in the U.S., China, Japan and Taiwan among other nations continues to rise, with millions of consumers already being regular online shoppers via mobile devices and socializing via free chat apps, users of the app Line are still stalled in sending text in real-time due to the sheer volume of data being transmitted in cyberspace. Some text messages on Line take sometimes overnight to arrive.

Preparing for a world where billions of devices and sensors will constantly transmit data, Nokia and MediaTek showcased the Extended Coverage Enhanced General Packet Radio Service (EC-EGPRS) encompassing new innovative features such as Power Efficient Operation (PEO) and extended discontinuous reception (eDRX), paving the way for battery life that can be measured in years and a wider reach than achieved by conventional GSM/GPRS networks today.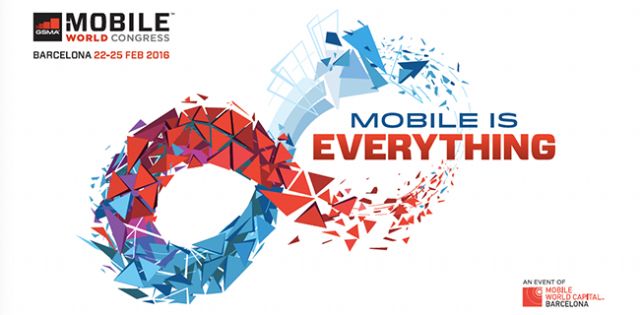 Mobile World Congress (MWC) 2016 in Barcelona's catchy slogan: Mobile is Everthing!
MediaTek is recognized as a pioneering fabless semiconductor company and a market leader in cutting-edge systems-on-chip (SoC) for mobile devices, wireless networking, HDTV, DVD and Blu-ray. The demonstration, shown at the MediaTek's booths at MWC 2016, makes use of an EC-EGPRS-capable Nokia Flexi Multiradio 10 base station and a mobile station, which is based on MediaTek's modem technology and protocol software.
"Everywhere connected objects that send, share and collect information require innovative chipset technology and advanced networks. MediaTek continues to be at the center of the Internet of Things, collaborating with Nokia and supporting technology for low power, low throughput, and low cost devices that will drive growth and innovation in the IoT marketplace," said J.C. Hsu, corporate vice president and general manager of IoT business unit at MediaTek.
Continually emerging IoT applications are producing small amounts of data, involve users often in remote locations and need to operate on mobile devices driven by battery power for years. By focusing on advanced power saving modes and efficient networks, this joint effort meets the needs of future IoT sensor devices, MediaTek said.
Niko Lalu, head of Single RAN, at Nokia, said that the firm is very satisfied with the collaboration with MediaTek in implementing this prototype and demonstration system, and that the partnership shows productive results in making EC-EGPRS technology commercially available in networks and devices, to also mean that their customers can further leverage their investment in GSM network technology.
The EC-EGPRS technology is aligned with ongoing standardization within 3GPP GERAN (3rd Generation Partnership Project GSM/EDGE Radio Access Network). The specification will be finalized and available later in the first half of 2016. Samples of EC-EGPRS-capable products are expected to be available by the end of 2016, MediaTek explained.