The 6.4-magnitude earthquake that rocked southern Taiwan in early February to have buried alive over 100 residents in a toppled condo tower, exposed liquefaction in the area, also impacted various Taiwanese thin film transistor-liquid crystal display (TFT-LCD) makers' production capacity in the Southern Taiwan Science Park (STSP), albeit not necessarily resulting in negative consequences, according to WitsView, a division of TrendForce.

Besides causing damages to Innolux Corp.'s fifth-generation (5G) and 6G panel fabs in the STSP, the earthquake has also led to cutback in production of between 5 to 10 percent at the company's other facilities in neighboring areas for the month. 

WitsView says that it expects to see the supply disruption resulting from the recent earthquake to cause sharp price fluctuations in the panel market in the short term. The unstable price trends will return to their normal patterns in March, when panel fabs in Taiwan resume normal operation after repairs.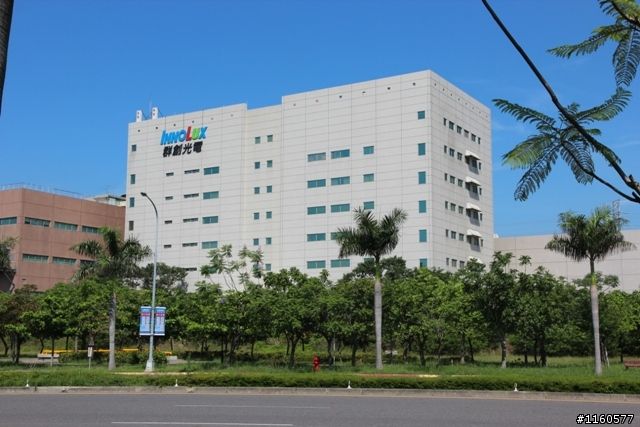 Innolux's facility in Southern Taiwan Science Park where production was affected by a 6.4-magnitude earthquake in early February. (photo from Internet)
Among the large-sized panel products, WitsView says, TV panels were affected by the earthquake the most. Innolux, reportedly the largest TFT-LCD maker in Taiwan, is recognized as the world's sole supplier of 39.5-inch TV panels, which are made at the company's two 6G fabs. Due to the earthquake's damaging of one of Innolux's 6G fabs, the panel maker's clients have been switching to place orders for larger-sized products, such as 40- and 43-inch panels, to avoid supply shortage.
With such strategic order shifts, WitsView says that the trend has, as result, strengthened and stabilized the prices of TV panels in sizes of 39.5- to 43-inch.
Innolux is also reportedly the leading supplier of 50-inch TV panels, whose 7.5G fab has also been slightly damaged by the earthquake. WitsView says that the average price for 50-inch TV panels has been falling for many months, but the range of the downtrend had slowed to less than US$5 in February. This limited price drop, the research firm says, was caused more by the earthquake's psychological effect on the market than by the reduction of supply.
The earthquake did not interrupt the supply of TV panels in sizes of 32-, 49-, 55- and 65-inches, so the major factors leading to the price falls in these products in February are most likely weak overall demand and lackluster sales of TV sets during the Chinese New Year holidays. The average quote for a 32-inch TV panel has fallen to nearly US$50 by February, WitsView says, while that for 49- and 55-inch panels have also dropped by US$6 to US$8, respectively. The range of decline for 65-inch panels are expected to be much greater, perhaps by around US$10 to US$15 at the end of February.
The earthquake did not directly affect the PC monitor-panel production, but local suppliers have suffered losses in their monitor-panel inventories and have shifted some of their capacities originally for monitor panels to TV-application products. In the short term, WitsView says that there is expected to be tight supplies of monitor panels in sizes of 18.5-, 21.5- and 28-inch. However, prices for 18.5- and 21.5-inch products will still drop by US$0.5 to US$1 in February since the main suppliers of 18.5-inch panels are based in China, where there are many panel makers capable of filling 21.5-inch orders. Underselling competition in larger-size segments, including 23-, 23.6- and 27-inch, has been fierce, WitsView notes, and these products will see a drop of around US$1 in February as well.
Innolux's 5G fab, half of which capacity being for notebook PC panels, suffered serious damage from the said earthquake. Nonetheless, WitsView says that it expects slumping notebook PC demand coupled with high inventory level to continue exerting greater downward price pressure on all notebook panels in spite of the impact from the earthquake on supply, which typically drives up price.
For February, WitsView says, 14-inch and 15.6-inch twisted-nematic (TN) panels with HD resolutions saw moderate price decline, about US$0.4 to US$0.5, whereas the average price of Full High-Definition (FHD), or 1080p resolution notebook panels has fallen by US$0.7 as these products become more ubiquitous across markets. The average price for a 17.3-inch TN monitor panels with HD resolution has also fallen by US$0.5 to US$0.6 this month due to modest demand.