Tubing accessories for plastic injection molds, guide pins, guide bushes, bushings, ejector pins, etc.
Feng Zhou Industrial Co., Ltd. is a specialized manufacturer of various tubing accessories, guide pins, guide bushes, bushings, ejector pins, support pins, stepped ejector pins, return pins, ejector sleeves, ejector blades, mold sets, parting locks, ball plungers, etc., mainly applied in plastic injection molds and other CNC machinery.

To pull ahead of its competition against emerging rivals across the globe, the firm sticks particularly to quality, which the Taiwanese veteran manufacturer believes is key to helping customers shore up their competitiveness. Under the logic, this maker carries out stringent quality control throughout production, while constantly improving its production skills using its decades-long experience in the forte, in an effort to ensure unquestionable quality.

On another front, the company also pays strong emphasis on efficiency. To that end, it resorts to constant investment in upgrading its production equipment and daily operations, so as to provide customers timely trouble-shooting and technical service, with an aim to generate mutual benefits.

Underpinned by the abovementioned mottos, the firm has built a solid name among manufacturers from the machinery industry worldwide as a top-caliber mold parts and component supplier, as well as a competent OEM (original equipment manufacturer).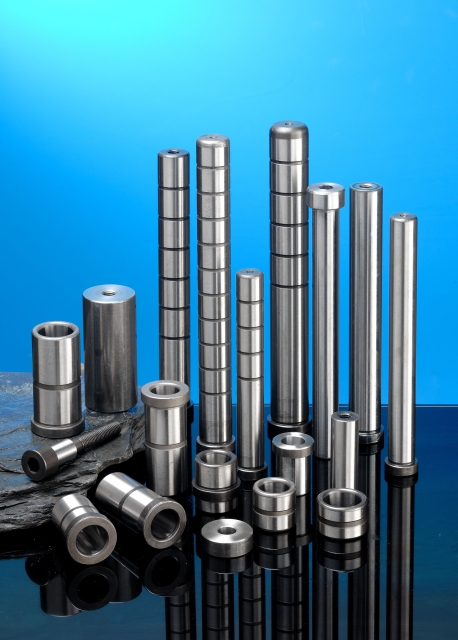 Feng Zhou supplies a wide range of mold parts and components for various machinery.
Feng Zhou Industrial Co., Ltd.
NO.46, LANE. 46, KUO CHONG 1RD., TA LI DIST., TAICHUNG CITY 412, TAIWAN
Tel: 886-4-2406-8883; 2406-8866
Fax: 886-4-2406-8202
Email: fz8202@gmail.com
Website: http://www.fengzhou168.com