Founded in 1973, Hsien Sun Industry Co., Ltd. is a top-caliber Taiwanese manufacturer of various nuts and anchors, with solid reputations among customers at home and abroad for its strong flexibility and efficiency in production and R&D capability.

The veteran maker now has a modern factory spread over 3,600 square meters in Tainan City, southern Taiwan, where a full slate of advanced production equipment, including forming machines and tapping machines, are employed to roll out some 500 metric tons of different nuts and anchors up to 50mm in size every month. The firm's fasteners have wide ranging application, including construction, machinery and automotives, with over 70% for export worldwide.

Hsien Sun's current success is built partly on its dedication to efficiency and flexibility, which the firm believes are key to helping customers shorten time to market to ensure maximum profits. Underpinned by the belief, the company constantly invests in upgrading production facilities in house and improving production process, with the aim to fill customer's orders, particularly those for fasteners in customized specifications, within the shortest time possible, not to mention competitive cost it promises to clients.

Strong R&D capability also contributes to Hsien Sun's continued growth over the past three decades. Understanding that only continuous R&D can assure a manufacturer of sustainable development, the company, which started out by making budget-priced nuts for bicycles, has spared no efforts on researching and studying higher-end nuts and anchors of different materials, as well as related production techniques, to go upmarket. As the efforts have borne sweet fruits, the firm is today renowned among peers worldwide as a prestigious player in the big league composed of top-end suppliers of this kind, especially those with complex, customized specification that are subject to stricter industrial standards.

Furthermore, the ISO-9001-certified maker employs a variety of quality inspections instruments, including 3D projectors and hardness tester, in its QC lab, which are operated by well-trained, qualified QC staffers and periodically calibrated and maintained in compliance with international standards to ensure precision and accuracy. Moreover, the company carries out by-the-book quality control measure in line with TS-16949 throughout daily operation and production, in an effort to make sure its fasteners can meet and exceed customer's expectation to generate mutual benefits.

To show off its prowess as mentioned above, the firm will take part in the upcoming Taiwan International Fastener Show 2016, scheduled April 11-13 in Kaohsiung Exhibition Center, Kaohsiung City, southern Taiwan, where local fastener manufacturers are clustered to command 70-80% of the industry's overall output value annually. The firm's booth, numbered B2140a, in the venue, to be full of various high-quality and special nuts and anchors.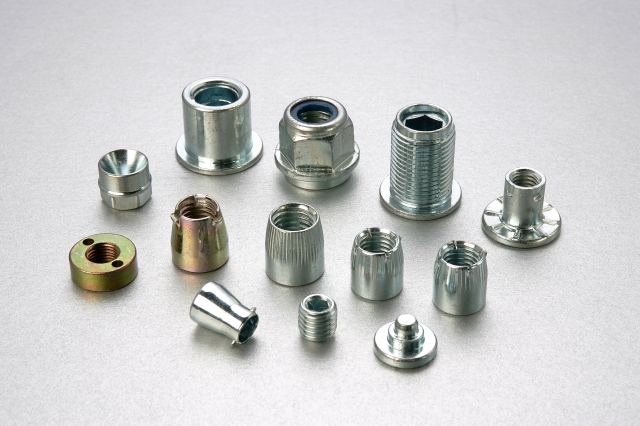 Hsien Sun is one of Taiwan's best-known suppliers of nuts and anchors with special specifications.
Hsien Sun Industry Co., Ltd.
No. 193-6, Lane 398, Sec. 2, Fuqiang Rd., Yongkang Dist., Tainan City, Taiwan 710
Tel: 886-6-233-1717
Fax: 886-6-232-1806
Email: hsien.sun@msa.hinet.net
Website: www.hsiensun.com.tw