Taiwan exported more than 3.99 million assembled bicycles in 2015, representing a 6.55 percent growth over the previous year, or year-on-year (YoY), for an export value of more than US$1.89 billion to register a 10.04 percent YoY increase, according to Taiwan Bicycle Association (TBA).

Bicycle-parts exports totaled US$2.99 billion last year, up 8.31 percent YoY to set again a new record high. If including the exports of electric bicycles (e-bikes) and other bicycles (such as special-purpose bikes), TBA said, Taiwan exported US$3.06 billion of assembled bicycles in 2015, representing a 8.5 percent growth from the previous year.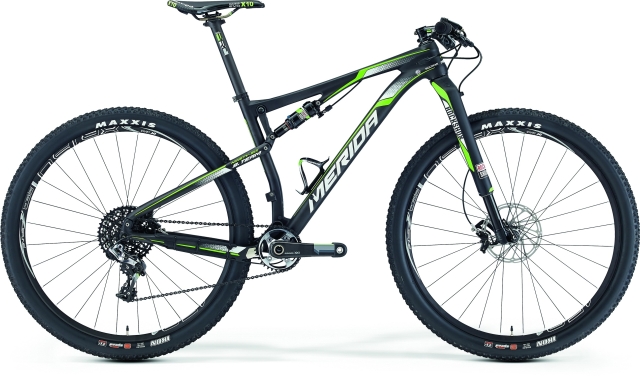 A high-end bicycle by a Taiwanese maker.
Citing Ministry of Finance (MOF) data, TBA pointed out that the export average selling price (ASP) of Taiwan-made assembled bicycles continued to rise to a record high of US$474 in 2015, up 3.27 percent YoY. Taiwan's assembled-bicycle export ASP has been on an uptrend, exceeding US$200 for the first time in 2006 to have reached US$459 by 2014. That, the association said, shows the trend in building added-value in products by the local bicycle industry.
European Union (EU) continued to be the largest export market for Taiwan-made bicycles in 2015, by absorbing 55.15 percent of the island's bike export volume, with the export value to the region, however, making up only 40.58 percent of the total. According to TBA, the export ASP to North America was US$699.8, topping other regions in 2015, compared to US$612.1 to EU. The ASPs to Luxemburg and Switzerland were unsurprisingly the highest two, US$1,712 and US$1,048, respectively, last year. Consumer prices in those two nations tend to exceed those of most other countries.
In terms of product types, mountain and road bikes continued to be the mainstream categories among Taiwan-exported models by accounting for more than two million units (of total 3.99 million), with export value totaling about US$1.4 billion. Especially road bikes, which enjoyed 30- percent-plus export-volume growth in 2015, while city and electric bikes also outperformed other product categories.
Taiwan exported about 721,000 assembled bikes to the U.S. last year, up about 21 percent, TBA pointed out, generating export value of about US$508 million, a 27.66 percent YoY increase. Exports to Italy doubled last year. Exports to China suffered a 26.53 percent volume drop and a 22.2 percent value decrease in 2015, due mainly to an obvious dip in market activity since 2014 in the big market. However, assembled-bike export ASP to China reached US$602.8, a 5.9 percent growth from the previous year.