Taiwan accounted for more than 90 percent of global shipments of computer servers and server motherboards in 2015; while servers delivered by Taiwanese companies under the ODM-direct shipment mode had already rose to about 20 percent of the global total, according to IDC Taiwan, the local subsidiary of the global market intelligence provider.

International Data Corporation (IDC), says its website, has been over 50 years the premier global provider of market intelligence, advisory services, and events for the information technology, telecommunications and consumer technology markets, backed by over 1,100  analysts providing global, regional, and local expertise in over 110 countries.

According to IDC's global research results, currently the world's leading server designers, producers and contract suppliers include Invetec, Quanta, Foxconn, Wistron, MiTAC, Gigabyte, Pegatron, Celestica, H3C, AIC, Compal, ASRock Rack, MSI, Flextronics, USI, ECS, OSE, Jabil etc., of which Taiwanese companies make up more than 70 percent.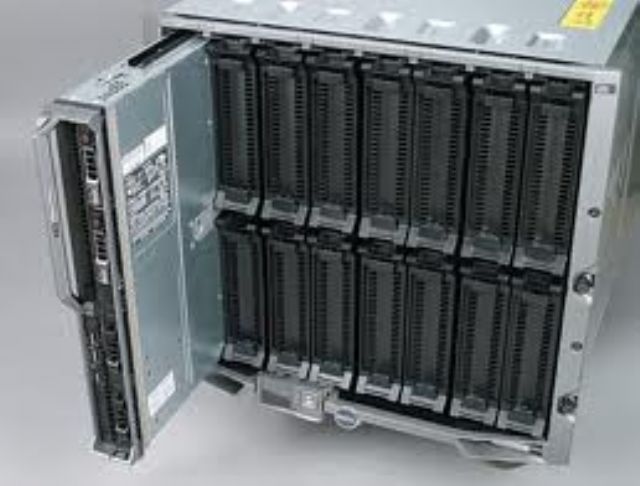 Taiwan`s global shipments of computer servers and server motherboards in 2015 exceed 90 percent, according to IDC Taiwan. (photo from Internet)
Leon Kao, senior market analyst of IDC's Taiwan Enterprise Solutions Research Group, says that major international server vendors have been outsourcing production  for many years; while Taiwan has gradually become a major production citadel for the global server industry, thanks to local companies' advantages in design, manufacturing and well-established industry clusters. In addition to international heavyweights as HP, Dell, Cisco etc. who have been contracting Taiwanese partners to supply needed models, many Chinese and European distributor brands as ZR System, Penguin Computing etc. continue to expand  cooperation with Taiwanese firms.
In addition to contract production, Kao continues, Taiwanese server makers have been raising their global shares in the server ODM-direct shipment market. In 2012, servers delivered by Taiwanese companies under ODM-direct mode accounted for about 7 percent of the global total; while in 2015 the share has risen to about 20 percent, equaling about 1.5 million units.
Kao also noted that in conjunction with participation in Facebook's Open Compute Project, or OCP, for several years, Taiwan-based server makers have been able to effectively promote their presence as their technical capability win high confirmation from global customers. In addition to first-class global heavyweight data-center operators, like Google, Facebook, Amazon etc., have in-turn established cooperation  with Taiwanese server suppliers, he says, increasingly more global online or cloud service providers, as well as international  media, telecom and finance companies have been contacting Taiwanese makers to supply products via ODM-direct mode.
Driven by the rapid growth of the global cloud and mobile service market, IDC forecasts that the 2016 global server market is expected to increase 5 percent from 2015, thanks mainly to strong demand for x86 servers. Taiwan-based server makers are expected to report higher-than-overall-market growth in ODM-direct shipments, which is projected to near double-digit.
Top-5 Worldwide Server Vendors' Shipments, Market Share, and Growth (2014-2015)

Vendor

2015 Shipments (million units)

2015 Market Share

2014 Shipments (million units)

2014 Market Share

2015/2014 Growth

1. HP

2.35

24.3%

2.32

25.1%

1.6%

2. Dell

2.02

20.9%

1.97

21.4%

2.5%

3. IBM

0.94

9.7%

0.48

5.2%

96.3%

4. Lenovo

0.36

3.7%

0.25

2.8%

39.6%

5. Cisco

0.35

3.6%

0.31

3.3%

13.4%

ODM-direct

1.63

16.8%

1.56

16.9%

4.0%

Total

9.68

100%

9.23

100%

4.9%

IDC's Worldwide Quarterly Server Tracker