GF Machining Solutions, a division of GF, has agreed to purchase 100 percent of the shares of Microlution Inc., Chicago (Illinois, US), a specialist of micro-machining based on milling and laser technologies.

Microlution was founded in 2005 by three engineers from the Chicago region. It specializes in 5-axis milling and femtosecond laser for hole drilling and micro-cutting in a wide range of industries including aerospace, medical and automotive. The company generated in 2015 a turnover of USD 10 million with a workforce of 30 employees. The acquisition is in line with the strategy of GF Machining Solutions to enlarge its technology portfolio to cover the needs of its key target sectors such as the aerospace and medical fields. Both parties have agreed to keep the sales conditions confidential.

"We warmly welcome Microlution to GF. The company has developed within a short time a remarkable know-how in micro-machining which complements very well the technology portfolio of GF Machining Solutions", stated Yves Serra, CEO of GF. "We look forward supporting Microlution in widening its presence in the U.S. and worldwide."

Andy Phillip, President and Director of Microlution, says: "We are excited for our team, products and technology to join forces with GF Machining Solutions. Microlution's customers have benefited from our innovative systems for nearly 10 years. With our new partner we will increase our ability to serve our customers and grow."

GF Machining Solutions provides machine tools, automation solutions and customer services for the production of molds, dies and high value-added metal parts. The division has R&D and manufacturing facilities in Switzerland, Sweden and China, and serves its customers through its own sales companies in more than 50 countries.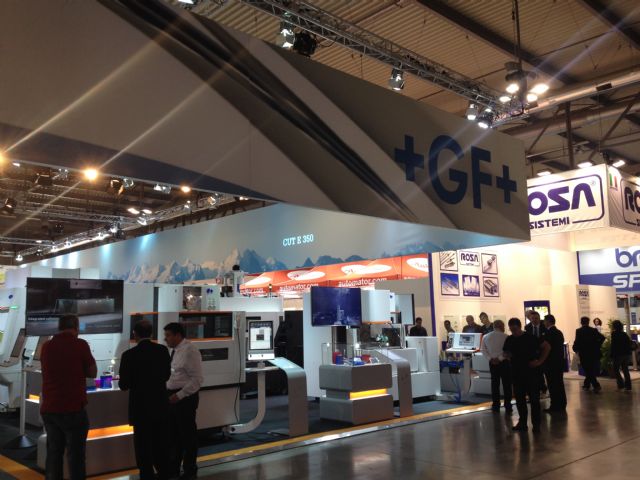 GF Machining Solutions exhibited at EMO Milano 2015.